Why Shares of Urban Outfitters Inc. Jumped Today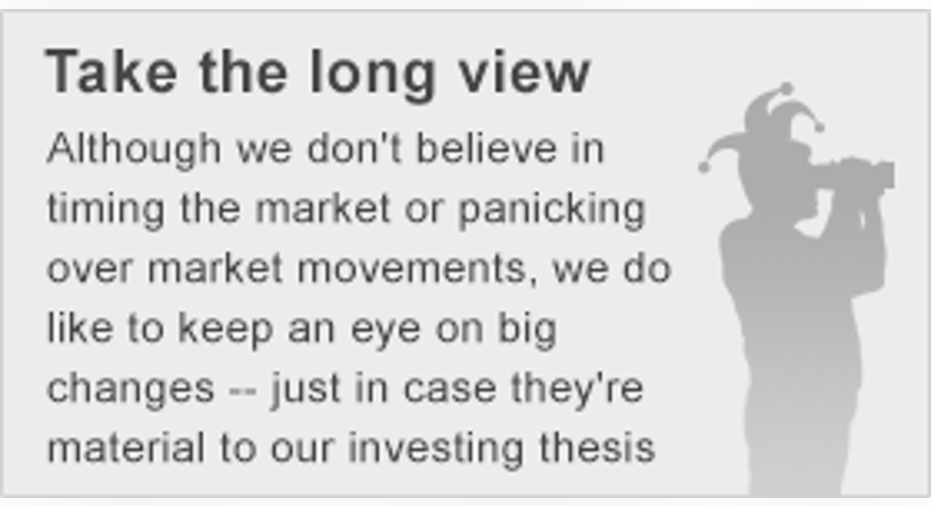 Image Source: Urban Outfitters
What: Shares of apparel retailer Urban Outfitters jumped on Tuesday following the release of the company's fourth-quarter earnings report. While results were mixed, an earnings beat driven by share buybacks was enough to send the stock soaring. At 10:45 a.m. ET, shares of Urban Outfitters were up about 13.5%.
So what: Urban Outfitters reported $1.01 billion in revenue, essentially flat year over year, and slightly short of the average analyst estimate. Urban Outfitters stores suffered a 3% comparable sales decline, while Anthropologie comparable sales slumped 2%. Free People, which accounts for just 17.6% of total sales, grew comparable sales by 2% year over year.
Gross margin declined by 12 basis points, driven by fulfillment center costs, higher occupancy costs, and currency effects. A lower markdown rate at Urban Outfitters stores partially offset these negatives, but it wasn't enough to prevent the gross margin from falling.
Net income slumped 9.2% year over year to $72.9 million, driven by a lower gross margin and higher operating costs. However, because of Urban Outfitters' extensive share buyback activity, EPS grew slightly to $0.61, up a penny year over year and $0.05 higher than analyst expectations. During the fiscal year, the company spent a total of $465.3 million on share buybacks.
Now what: Overall, Urban Outfitters' fourth quarter was disappointing. Comparable sales fell at the company's two largest brands, and higher costs led profitability to slump. But a per-share earnings beat, driven by share buybacks, was enough to send the stock soaring, despite all of the bad news. With two years of net income declines now on the books, the company will need more than share buybacks to right the ship.
The article Why Shares of Urban Outfitters Inc. Jumped Today originally appeared on Fool.com.
Timothy Green has no position in any stocks mentioned. The Motley Fool recommends Urban Outfitters. Try any of our Foolish newsletter services free for 30 days. We Fools may not all hold the same opinions, but we all believe that considering a diverse range of insights makes us better investors. The Motley Fool has a disclosure policy.
Copyright 1995 - 2016 The Motley Fool, LLC. All rights reserved. The Motley Fool has a disclosure policy.