Why Shares of Time Inc. Are Imploding Today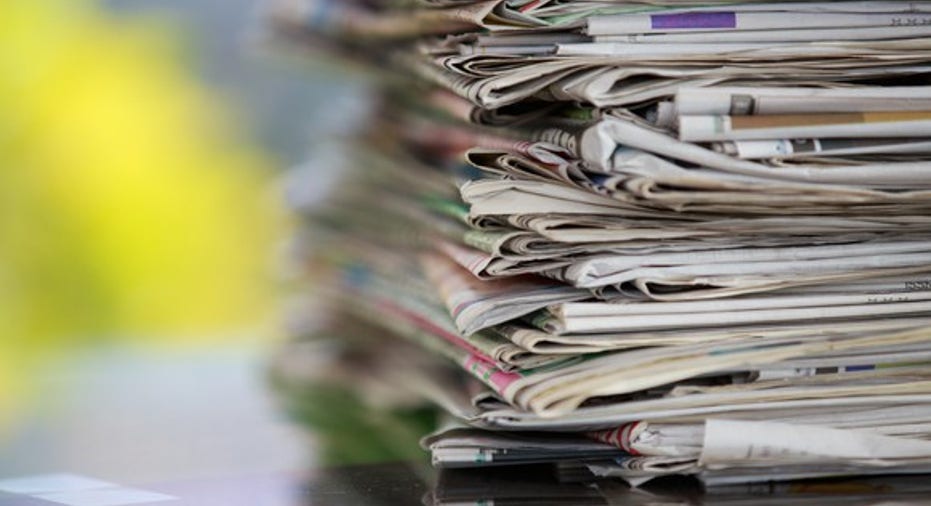 What happened
Shares of Time Inc. (NYSE: TIME)have cratered today, down by 18% as of 11:34 a.m. EDT, after the media company announced that its forward-looking strategy did not include being acquired.
So what
Time was originally under pressure from activist investor Jana Partners, according to sources cited by the New York Post, and it was likely that pressure that persuaded Time to explore potential suitors to acquire the company. Despite all the rumors coming from the development, Time made it clear today that the company had not initiated a process to evaluate any potential interest or offers.
Image source: Getty Images.
In a press release, Lead Independent Director John Fahey stated:
Now what
While Time does indeed own a multitude of valuable and recognizable brands that should attract plenty of advertising interest -- especially those looking for larger partners with extensive demographic reach -- its revenue has steadily declined over the past three years. Management remains confident that strategic efforts can turn that around through growth in digital efforts and strategic new partnerships and products, as well as cost reductions.
Investors were evidently disappointed the near term won't include a jump in price due to an acquisition, and the result is a drastic 18% decline. However, at the end of the day, Time has a valuable consumer base and phenomenal brands that generate superior content -- includingPeople,Sports Illustrated,Time,Southern Living, andEntertainment Weekly-- so I wouldn't count the company out just yet.
10 stocks we like better than TimeWhen investing geniuses David and Tom Gardner have a stock tip, it can pay to listen. After all, the newsletter they have run for over a decade, Motley Fool Stock Advisor, has tripled the market.*
David and Tom just revealed what they believe are the 10 best stocks for investors to buy right now... and Time wasn't one of them! That's right -- they think these 10 stocks are even better buys.
Click here to learn about these picks!
*Stock Advisor returns as of April 3, 2017
Daniel Miller has no position in any stocks mentioned. The Motley Fool has no position in any of the stocks mentioned. The Motley Fool has a disclosure policy.