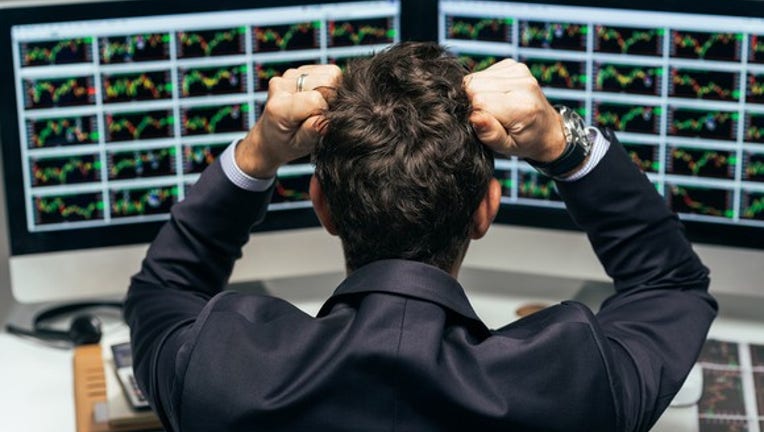 What happened
Shares of TD Ameritrade Holding Corp. (NASDAQ: AMTD)are down about 10% as of 2:30 p.m. EST Tuesday after Fidelity and Charles Schwab (NYSE: SCHW)announced they would lower commissions for their customers.
So what
It seems as though online discount brokers are entering a new era of brutal price wars. Some, like TD Ameritrade, have more to lose than others.
Image source: Getty Images.
Fidelity announced on Tuesday that it would slash trading commissions by 38%, dropping commissions to $4.95 per trade, down from $7.95. It also reduced commissions on options to $0.65 per contract, and reduced margin rates on multiple tiers.
In response, Charles Schwab lowered its commissions for the second time in February. The company announced that it would also offer trades for just $4.95, and reduce options commissions to $0.65 per contract, matching Fidelity's pricing.
TD Ameritrade and E*Trade (NASDAQ: ETFC)currently charge $9.99 per trade, more than twice the price of Fidelity and Charles Schwab, and have historically generated a larger share of net revenue from trading activity.
Source: SEC filings. Data from calendar fourth quarter. Net revenue data for IBKR was adjusted for fluctuations in the value of its currency and Treasury holdings for a better peer comparison.
Now what
Given their diversified sources of revenue that include asset management and banking, Charles Schwab and Fidelity have less to lose by driving commission prices toward zero. TD Ameritrade and E*Trade, which are more highly leveraged to commissions from smaller retail accounts, are taking the deepest dip in active trading Tuesday.
TD Ameritrade is expected to close on its acquisition of Scottrade by the end of the third calendar quarter. After recent pricing actions, Fidelity and Charles Schwab are now priced below Scottrade's $7 standard trading commission.
10 stocks we like better than TD AmeritradeWhen investing geniuses David and Tom Gardner have a stock tip, it can pay to listen. After all, the newsletter they have run for over a decade, Motley Fool Stock Advisor, has tripled the market.*
David and Tom just revealed what they believe are the 10 best stocks for investors to buy right now... and TD Ameritrade wasn't one of them! That's right -- they think these 10 stocks are even better buys.
Click here to learn about these picks!
*Stock Advisor returns as of February 6, 2017
Jordan Wathen owns shares of Interactive Brokers. The Motley Fool owns shares of and recommends TD Ameritrade. The Motley Fool recommends Interactive Brokers. The Motley Fool has a disclosure policy.