Why Shares of Sonus Networks Soared Today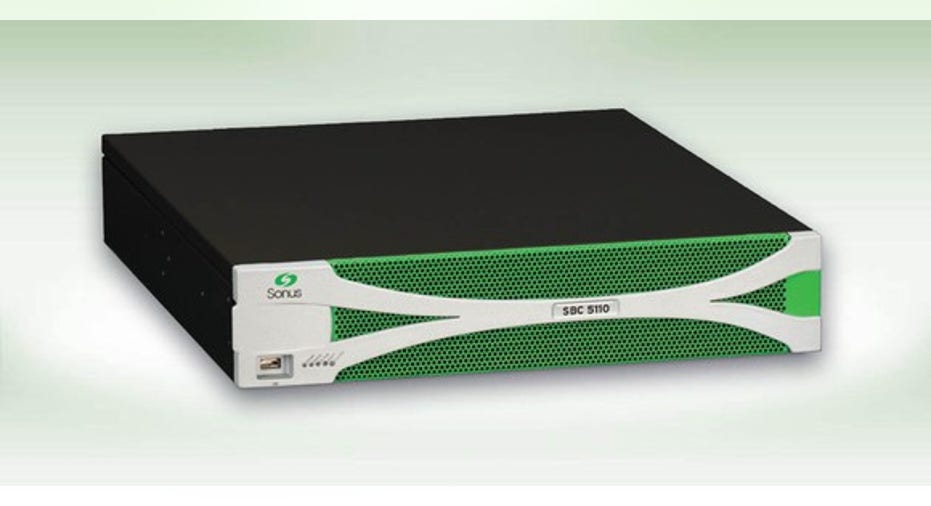 What happened
Shares of communications service provider Sonus Networks (NASDAQ: SONS) jumped on Wednesday after the company reported its first-quarter results. Sonus beat analyst estimates for both revenue and earnings, leading investors to push the stock up 16%.
So what
Sonus reported first-quarter revenue of $53.4 million, down 9.8% year over year but about $1.3 million higher than the average analyst estimate. Product revenue fell 27% to $25.4 million, but service revenue rose nearly 15% to $28 million.
Image source: Sonus Networks.
Non-GAAP EPS came in at a loss of $0.09, down from a gain of $0.03 during the prior-year period. Analysts were expecting a bigger loss of $0.13 per share. Lower revenue and higher research and development costs drove down the bottom line compared to the first quarter of 2016.
Sonus President and CEO Ray Dolan pointed to new products launched during the first quarter and key customer wins for the company's better-than-expected performance. He took a dig at Sonus' rivals: "Unlike many of our competitors,Sonus Networksis investing in the real-time communications security market, catering to both service providers and enterprises. We believe that this focus will result in a unique security offering, which leverages our deep experience in SIP."
Now what
Sonus expects to produce around $107 million of revenue during the first half of 2017, with $54 million coming during the second quarter. On a non-GAAP basis, Sonus expects to post a net loss of $0.10 per share during the second quarter.
For the full year, Sonus believes that revenue will be flat to up by a low-single-digit percentage compared to 2016, implying that business will pick up in the second half, counteracting a weak first half.
10 stocks we like better than Sonus NetworksWhen investing geniuses David and Tom Gardner have a stock tip, it can pay to listen. After all, the newsletter they have run for over a decade, Motley Fool Stock Advisor, has tripled the market.*
David and Tom just revealed what they believe are the 10 best stocks for investors to buy right now... and Sonus Networks wasn't one of them! That's right -- they think these 10 stocks are even better buys.
Click here to learn about these picks!
*Stock Advisor returns as of April 3, 2017
Timothy Green has no position in any stocks mentioned. The Motley Fool has no position in any of the stocks mentioned. The Motley Fool has a disclosure policy.