Why Shares of Skechers Rocketed Higher Today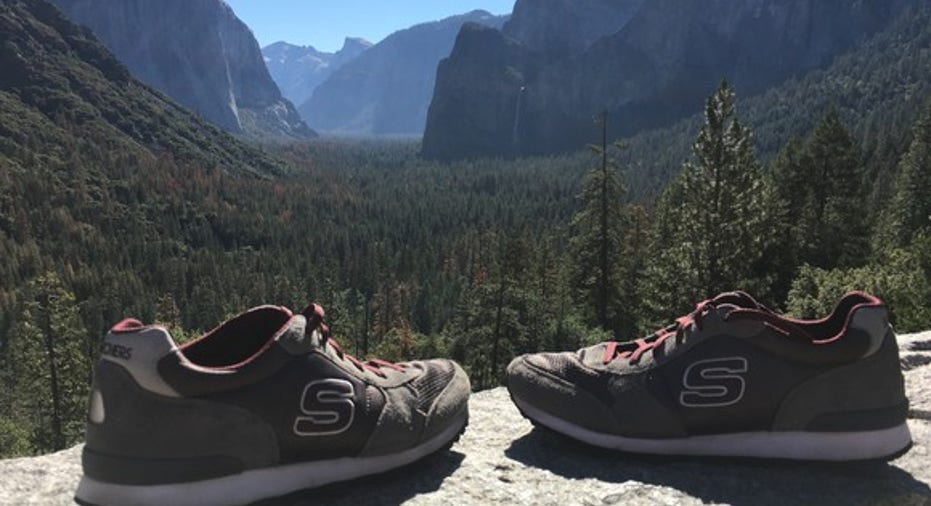 What happened
Shares of Skechers (NYSE: SKX) soared on Friday following the release of the footwear company's fourth-quarter reportThursday after market close. While the results were mixed relative to analyst estimates, far stronger revenue growth than expected sent the stock up 21% by 11:15 a.m. EST.
So what
Skechers reported fourth-quarter revenue of $764.3 million, up 5.8% year over year and $40 million higher than the average analyst estimate. The international wholesale business grew revenue by 17.1%, while company-owned retail stores enjoyed a 13.9% jump in revenue. Comparable sales increased by 3.6%, with the rest of the retail growth coming from new stores. An 11.8% decline in the domestic wholesale business partially offset this growth.
Image source: Skechers.
Earnings were another story. EPS came in at just $0.04, down from $0.19 during the prior-year period and $0.05 below analyst expectations. A big increase in general and administrative expense, which supported new store growth and international expansion, drove down the bottom line.
Skechers CFO David Weinberg discussed the company's international expansion plans: "As we plan for our international business to grow to 50 percent of our total sales in the near future, we transitioned several of our international distributors to joint ventures or subsidiaries in key regions in 2016 and the few years prior, and have been investing in the infrastructure and marketing to support the current and planned growth. In the fourth quarter, these investments were primarily inChina, Korea Japan andLatin America, which are regions that we believe will represent great growth opportunities."
Now what
Skechers is already off to a strong start in the first quarter of 2017, with mid-single-digit comparable-sales growth in January and high-single-digit growth in the first week of February at company-owned stores. The company expects to generate first-quarter revenue between $1.05 billion and $1.075 billion, up 8.3% year over year at the midpoint. EPS should come in between $0.50 and $0.55, down from $0.63 in the prior-year period.
While Skechers' bottom line was weak, and its earnings guidance left a lot to be desired, investors cared only about the company's continued revenue growth. Strong comparable sales growth coupled with solid international growth was more than enough good news to offset the earnings shortfall.
10 stocks we like better than SkechersWhen investing geniuses David and Tom Gardner have a stock tip, it can pay to listen. After all, the newsletter they have run for over a decade, Motley Fool Stock Advisor, has tripled the market.*
David and Tom just revealed what they believe are the 10 best stocks for investors to buy right now... and Skechers wasn't one of them! That's right -- they think these 10 stocks are even better buys.
Click here to learn about these picks!
*Stock Advisor returns as of February 6, 2017
Timothy Green owns shares of Skechers. The Motley Fool owns shares of and recommends Skechers. The Motley Fool has a disclosure policy.