Why Shares of Rocket Fuel Crashed Today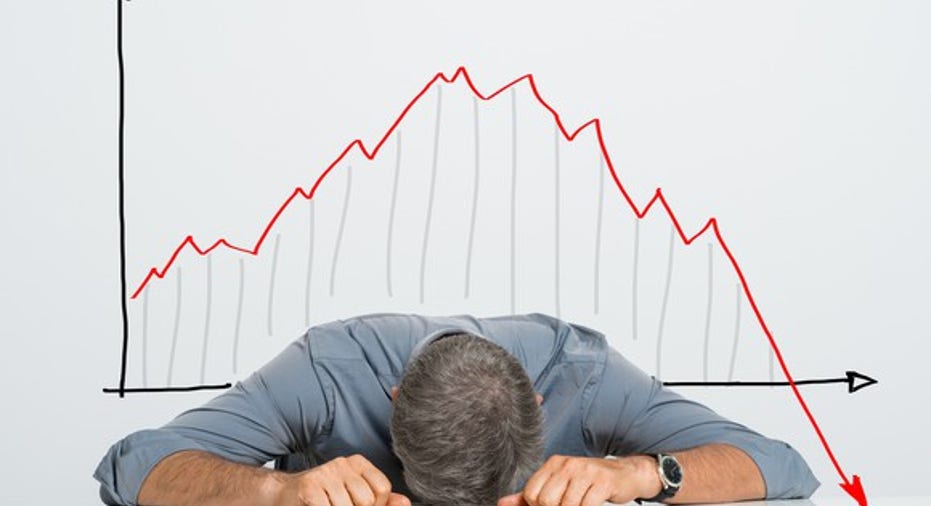 What happened
Shares of marketing platform provider Rocket Fuel (NASDAQ: FUEL) tumbled Wednesday after the company reported mixed first-quarter results. A steep decline in revenue was even worse than analysts were expecting, prompting investors to push the stock down 36% by 2:30 p.m. EDT.
So what
Rocket Fuel reported non-GAAP net revenue of $47.4 million, down 24% year over year and nearly $3 million below the average analyst estimate. GAAP revenue came in at $95.2 million, down 9% year over year. The non-GAAP figure excludes media costs. Platform solutions accounted for 29% of revenue, growing from 16% of revenue compared to one year ago, while media services revenue slumped to 71% of revenue, down from 84%.
Image source: Getty Images.
Non-GAAP EPS came in at a loss of $0.26, compared to a loss of $0.28 during the prior-year period. This was $0.05 better than analysts were expecting. The company slashed its sales and marketing spending during the quarter, and its employee headcount was reduced to 751, down from 917 one year ago.
Rocket Fuel CEO Randy Wootton highlighted the positives:
Now what
Rocket Fuel expects non-GAAP net revenue between $42 million and $48 million during the second quarter, down at the midpoint compared to the first quarter. "We believe we are making the right long-term decisions that will position Rocket Fuel for profitable growth over time," said Rocket Fuel CFO Stephen Snyder.
Rocket Fuel's platform business grew quickly during the first quarter, but it still represents less than one-third of net revenue. The situation will likely get worse before it gets better as the media services business continues to decline.
10 stocks we like better than Rocket Fuel Inc.When investing geniuses David and Tom Gardner have a stock tip, it can pay to listen. After all, the newsletter they have run for over a decade, Motley Fool Stock Advisor, has tripled the market.*
David and Tom just revealed what they believe are the 10 best stocks for investors to buy right now... and Rocket Fuel Inc. wasn't one of them! That's right -- they think these 10 stocks are even better buys.
Click here to learn about these picks!
*Stock Advisor returns as of May 1, 2017
Timothy Green has no position in any stocks mentioned. The Motley Fool has no position in any of the stocks mentioned. The Motley Fool has a disclosure policy.