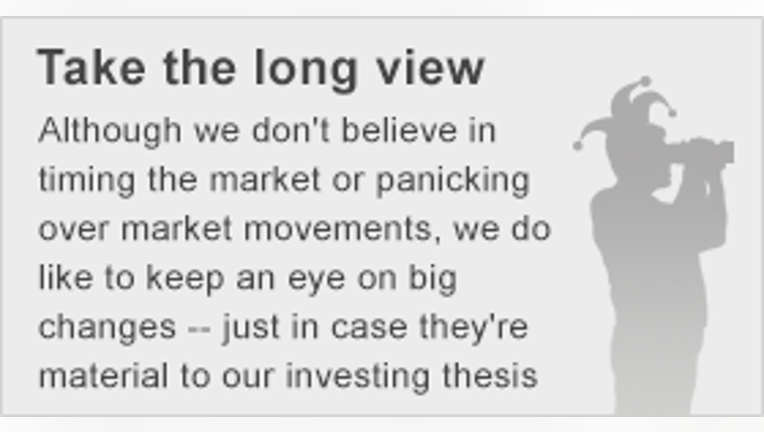 What: Shares of Pacific Drilling SA plunged 18% in November and the fall has continued in December, pushing the stock another 23% lower this month.
So what: The challenge for Pacific Drilling early in the month was third quarter results. Revenue fell 5% to $260.2 million and net income fell 13% to $41.0 million, or $0.19 per share. Results fell two cents short of expectations, breaking a string of two straight quarterly beats to start the year.
Worse yet, oil has dropped to a six year low, touching below $38 per barrel. That's caused a sell-off in oil related companies to accelerate and there's no bottom in sight with OPEC deciding not to curtail production.
Now what: Pacific Drilling has remained profitable through the downturn but that may not continue if oil stays where it's at. And with $2.9 billion in debt there's a lot of leverage to overcome on the balance sheet.
Operationally, Pacific Drilling isn't performing poorly yet, but there are storm clouds on the horizon with new drilling contracts few and far between and no sign that oil prices will climb in the near future. That's what investors are focusing on and it's hard to see this as a buying opportunity given that macro backdrop.
The article Why Shares of Pacific Drilling SA Plunged in November originally appeared on Fool.com.
Travis Hoium has no position in any stocks mentioned. The Motley Fool has no position in any of the stocks mentioned. Try any of our Foolish newsletter services free for 30 days. We Fools may not all hold the same opinions, but we all believe that considering a diverse range of insights makes us better investors. The Motley Fool has a disclosure policy.
Copyright 1995 - 2015 The Motley Fool, LLC. All rights reserved. The Motley Fool has a disclosure policy.