Why Shares of Owens-Illinois Inc. Popped 16% in April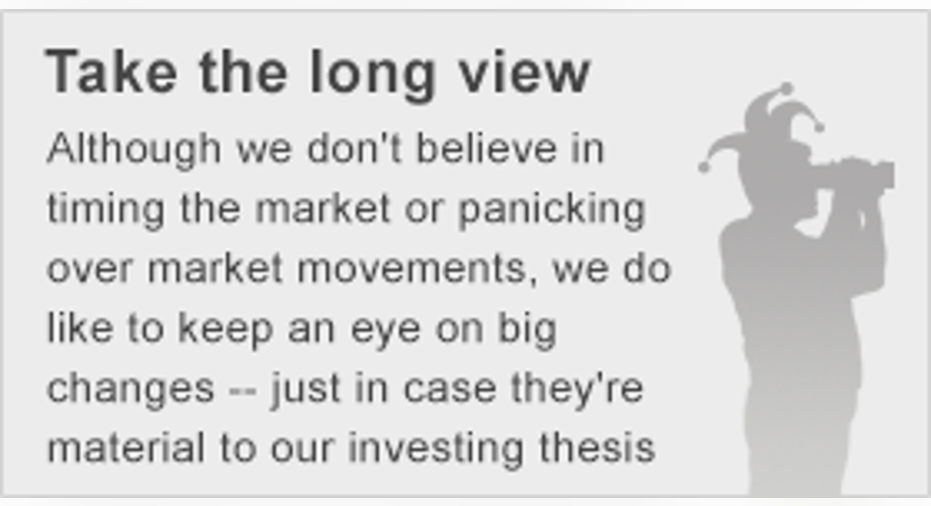 Image source: Owens-Illinois.
What: Shares of glass container company Owens-Illinois Inc. jumped an impressive 15.7% in April on an upgrade from an analyst and an update on a contract dispute. The stock is up slightly in May as well on a strong earnings report.
So what: Analysts at Citigroup got the rally started last month when they upgraded it from a neutral rating to buy. Pops driven by analyst upgrades often fade over time, but there's more to this story.
The company also said it will pursue an arbitration award of $485 million it received against Venezuela, although that may be a last gasp. Management said they may not be able to receive the award and therefore won't include it on financial statements, but it's worth pursuing.
Maybe most importantly, first-quarter 2016 results were released early this month and revenue of $1.59 billion beat estimates of $1.53 billion and earnings adjusted for one-time items were $0.48, $0.08 ahead of estimates. That's helped keep the stock rising in recent days.
Now what: After six years, it may be time to put the Venezuela dispute behind Owens-Illinois, and that's at least a small piece of the rise in shares. The pursuit of funds from Venezuela has been a distraction and generated little in the way of results.
The recent earnings result and potential value in the stock are what's intriguing. Revenue was up 12% on the Vitro food and beverage acquisition, but even without it, revenue would have been flat. For a stock trading at 7.6 times forward earnings estimates, there's certainly something there for investors looking for value stocks.
The article Why Shares of Owens-Illinois Inc. Popped 16% in April originally appeared on Fool.com.
Travis Hoium has no position in any stocks mentioned. The Motley Fool has no position in any of the stocks mentioned. Try any of our Foolish newsletter services free for 30 days. We Fools may not all hold the same opinions, but we all believe that considering a diverse range of insights makes us better investors. The Motley Fool has a disclosure policy.
Copyright 1995 - 2016 The Motley Fool, LLC. All rights reserved. The Motley Fool has a disclosure policy.