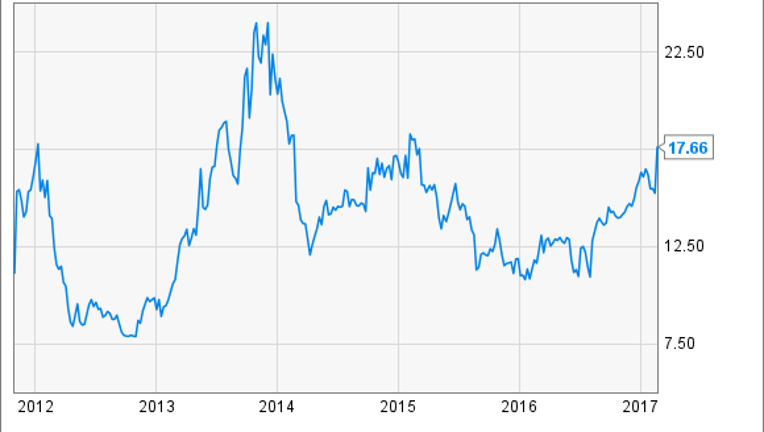 What happened
Shares of Lumos Networks (NASDAQ: LMOS), a provider of data, broadband, and voice services in the Mid-Atlantic region, jumped on Tuesday after the company announced that it had agreed to be acquired by alternative investment firm EQT Infrastructure. The stock was up 16% at 11:15 a.m. EST.
So what
EQT will pay $18 in cash for each share of Lumos, an 18.2% premium to the closing price on Feb. 17, but well below peak levels reached in late 2013. This price represents an enterprise value of $950 million.
Lumos CEO Timothy G. Biltz talked up the company's performance over the past few years by saying,"I am very pleased that our shareholders are realizing the benefits of our transformationalstrategy. Since my tenure of CEO began in April of 2012, Lumos has achieved an annualized shareholder return of nearly 19%, during which time we transformed into an industry leading fiber based bandwidth infrastructure services company."
Image source: Lumos Networks.
Now what
Lumos Chairman Robert Guth discussed how the acquisition would allow the company to take advantage of growth opportunities:
The acquisition is expected to close during the third quarter of 2017, pending shareholder and regulatory approval.
10 stocks we like better than Lumos NetworksWhen investing geniuses David and Tom Gardner have a stock tip, it can pay to listen. After all, the newsletter they have run for over a decade, Motley Fool Stock Advisor, has tripled the market.*
David and Tom just revealed what they believe are the 10 best stocks for investors to buy right now... and Lumos Networks wasn't one of them! That's right -- they think these 10 stocks are even better buys.
Click here to learn about these picks!
*Stock Advisor returns as of February 6, 2017
Timothy Green has no position in any stocks mentioned. The Motley Fool has no position in any of the stocks mentioned. The Motley Fool has a disclosure policy.