Why Shares of LivePerson Tumbled and Recovered Today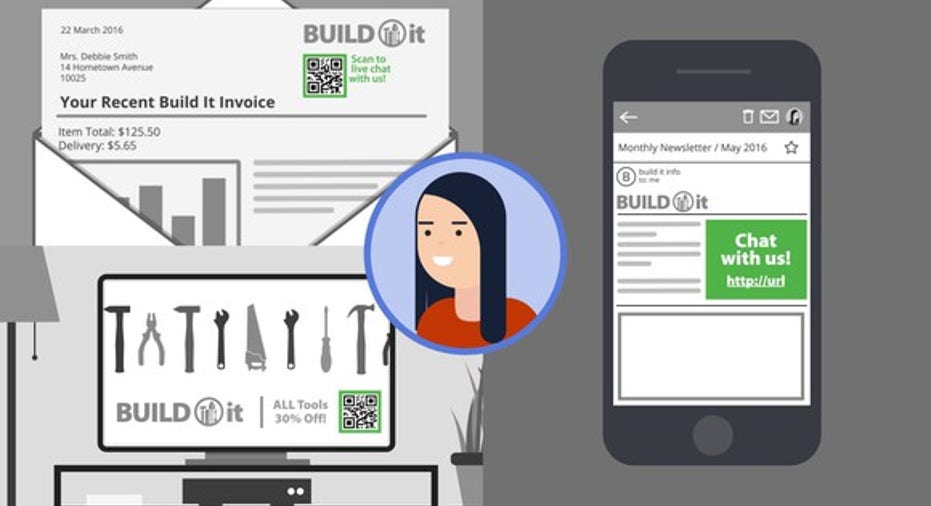 What happened
Shares of cloud-based engagement solutions provider LivePerson (NASDAQ: LPSN) were sent on a roller coaster ride on Thursday following the company's fourth-quarter report. The stock tanked at market open, down as much as 17.7%, only to recover to a gain of 4.5% by 11:15 a.m. EST.
So what
LiverPerson reported fourth-quarter revenue of $56.1 million, down 5% year over year and in line with the average analyst estimate. The company is actively migrating its business from its legacy offering to LiveEngage, which hurt results during the quarter. LivePerson expects the migration to conclude in 2017, with the focus then shifting to growth.
Image source: LivePerson.
Non-GAAP EPS came in at a loss of $0.04, down from a gain of $0.07 during the prior-year period and $0.05 lower than analysts were expecting. Total GAAP expenses rose 4.3% year over year despite lower revenue, helping to drive down the bottom line. LivePerson expects to achieve cost savings of $19 million in 2017 as it completes its migration.
LivePerson CEO Robert LoCascio discussed the final stretch of the company's transition:
Now what
LivePerson expects revenue in 2017 to decline by 6% to 10%, to a range of $201 million to $209 million, due to the migration. The company expects to be profitable on a non-GAAP basis this year, projecting EPS between $0.07 and $0.12. For the first quarter, revenue between $50 million and $51 million, and non-GAAP EPS between break-even and $0.02 are expected.
The initial drop in the stock price on Thursday was likely related to the earnings miss and lackluster guidance. But the LivePerson story is complicated by the company's migration to LiveEngage. The market's negative reaction was quickly reversed as investors digested LivePerson's results.
10 stocks we like better than LivePersonWhen investing geniuses David and Tom Gardner have a stock tip, it can pay to listen. After all, the newsletter they have run for over a decade, Motley Fool Stock Advisor, has tripled the market.*
David and Tom just revealed what they believe are the 10 best stocks for investors to buy right now...and LivePerson wasn't one of them! That's right -- they think these 10 stocks are even better buys.
Click here to learn about these picks!
*Stock Advisor returns as of February 6, 2017.
Timothy Green has no position in any stocks mentioned. The Motley Fool recommends LivePerson. The Motley Fool has a disclosure policy.