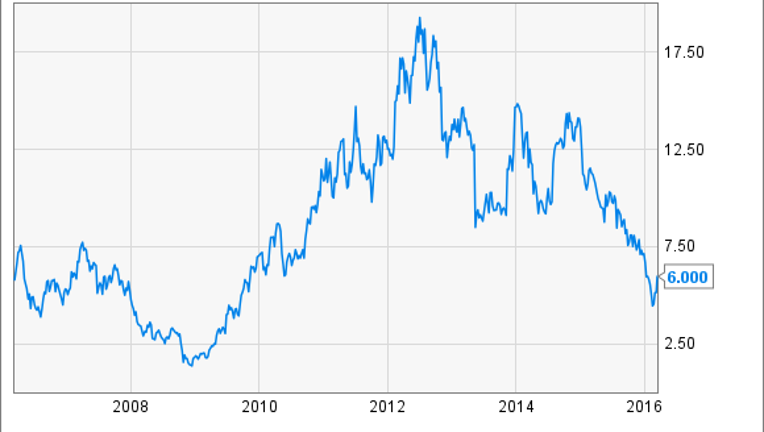 Image source: LivePerson.
What: Shares of LivePerson jumped on Monday on no company-specific news. The stock has been tumbling since the beginning of 2015, but has rebounded strongly over the past month. At 3:15 p.m. ET, the stock was up about 10%.
So what: In early February, shares of LivePerson reached lows not seen since the financial crisis, driven by disappointing guidance. The company expects first-quarter revenue in a range of $55 million to $56 million, well below analyst expectations of $62 million, and down from the $60 million LivePerson reported during the year-ago period. With the stock's valuation long based on the company's rapid growth, this slowdown has done a number on the stock price.
The steep drop in February may have been an overreaction, however, as the stock has gained back significant ground since then. None of the rise, including the jump on Monday, has had any real news behind it, suggesting that investors have been taking advantage of a depressed stock price.
Now what: With LivePerson expecting to report lower revenue in 2016 compared to 2015, investors have been understandably concerned about the company's growth story. CEO Robert LoCascio painted an optimistic picture, despite the company's revenue headwinds:
The article Why Shares of LivePerson Inc. Jumped 10% Today originally appeared on Fool.com.
Timothy Green has no position in any stocks mentioned. The Motley Fool recommends LivePerson. Try any of our Foolish newsletter services free for 30 days. We Fools may not all hold the same opinions, but we all believe that considering a diverse range of insights makes us better investors. The Motley Fool has a disclosure policy.
Copyright 1995 - 2016 The Motley Fool, LLC. All rights reserved. The Motley Fool has a disclosure policy.