Why Shares of Kennametal Inc. Dropped 17% Today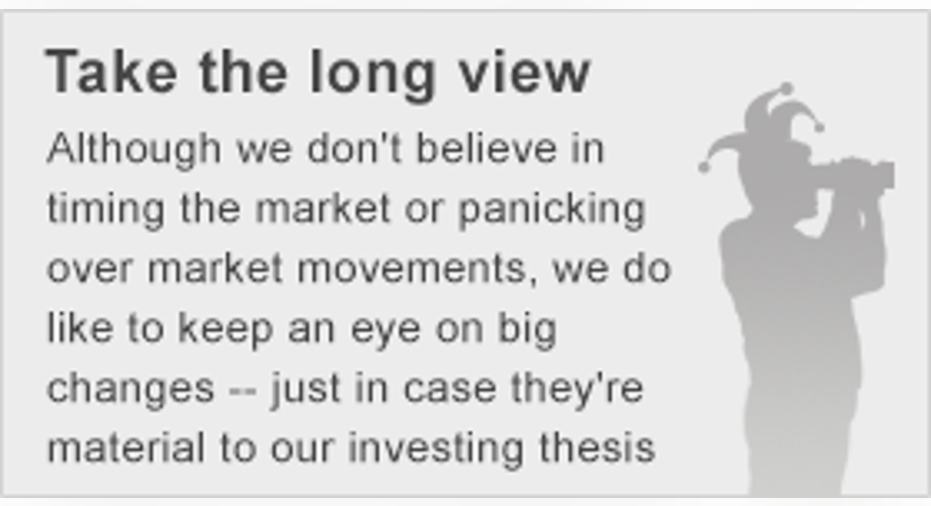 What: Shares of engineering component maker Kennametal plunged 17% Tuesday just after the market opened, and were down 14% as of this writing at 12:30 p.m. EST after reduced fiscal year 2016 guidance.
So what: Management said on Tuesday that weak end market demand in mining, oil and gas, and other industrial products have been worse than expected. Given a "lack of visibility to its end markets," they reduced earnings per share guidance 30% to 60%, although there wasn't much detail given beyond that reduction.
In November, management said earnings per share for the year were expected to be $1.50 to $1.70, so that's the base off which this reduction is being made. Given the fact the fiscal first quarter is already over and we're nearly done with the fiscal second quarter, the reduction is incredibly large.
Now what: It's not a surprise that results are going to be down for the fiscal year, what's surprising is that management doesn't seem to know how bad they're going to be. Seemingly everyone in the industrial and energy space is cutting expenses as quickly as possible and companies like Kennametal are taking the brunt of those cuts. And with commodity prices down across the board I don't see a recovery as immanent in the near future. For now, this is a stock I will watch from afar until we start to see a meaningful recovery in some of its end markets.
The article Why Shares of Kennametal Inc. Dropped 17% Today originally appeared on Fool.com.
Travis Hoium has no position in any stocks mentioned. The Motley Fool has no position in any of the stocks mentioned. Try any of our Foolish newsletter services free for 30 days. We Fools may not all hold the same opinions, but we all believe that considering a diverse range of insights makes us better investors. The Motley Fool has a disclosure policy.
Copyright 1995 - 2015 The Motley Fool, LLC. All rights reserved. The Motley Fool has a disclosure policy.