Why Shares of Hyatt Hotels Rose 23% in 2016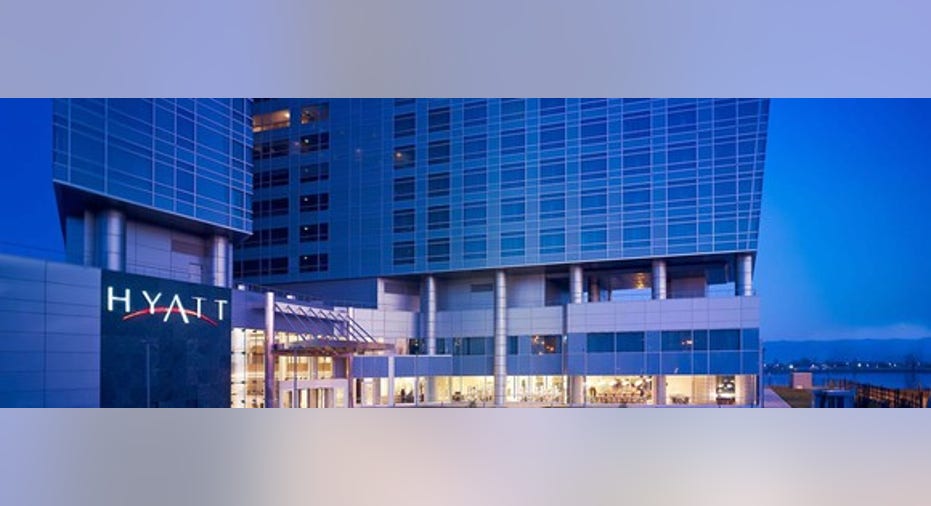 What happened
Hyatt Hotels(NYSE: H) stockrose 23% in 2016, according to data fromS&P Global Market Intelligence, after the company reported favorable earnings comps throughout the year. The hotel sector looks to be in a good state right now, which helped Wall Street reward the company along with its peers.
So what
During the most recent quarter, Hyatt's sales increased just 3.3% year over year, but its earnings rose 148% to $61 million. Following the earnings, Morningstar analysts said they expect Hyatt's revenue per available room (RevPAR) to grow between 3% and 5% annually over the next 10 years.
Image source: Hyatt Hotels.
Hyatt seems to get less attention than its larger siblingsMarriott InternationalandHilton Worldwide, but its stock has performed well over 2016, compared with 26% for Marriott, and 28% for Hilton. Hyatt is still much smaller than its peers, at 12 brands covering just under 700 properties as of the most recent earnings report. Compare that with Marriott's 30 brands across 5,500 properties following its recent Starwood Hotels merger and Hilton's 18 brands across 4,800 properties. However, it's growing quickly, with a 7% rise in units during the recent quarter year over year and a 9% rise in rooms under development.
Now what
Hyatt is looking to expand outside traditional hotels in 2017 and beyond. The company announced in January that it plans to buy Miraval Group, a wellness hospitality services company, for $215 million, including its two resorts in Arizona and Texas. In addition, Hyatt launched a new loyalty program near the end of 2016 called World of Hyatt which the company believes "will drive even higher levels of guest preference once it officially launches in March."
Now that Hyatt shares have surged in 2016, the stock has become pricey. The stock is trading at 38 times earnings, though that's not far out of line with its competitors, at 30 times for Marriott and 37 for Hilton. The company also seems to be performing very well on the bottom line continuing to drive EPS growth going forward, and its higher-end branding helps insulate it from the risks of Airbnb and other non-traditional lodging market entrants.
10 stocks we like better than Hyatt Hotels When investing geniuses David and Tom Gardner have a stock tip, it can pay to listen. After all, the newsletter they have run for over a decade, Motley Fool Stock Advisor, has tripled the market.*
David and Tom just revealed what they believe are the 10 best stocks for investors to buy right now... and Hyatt Hotels wasn't one of them! That's right -- they think these 10 stocks are even better buys.
Click here to learn about these picks!
*Stock Advisor returns as of January 4, 2017
Seth McNew owns shares of Marriott International. The Motley Fool owns shares of and recommends Marriott International. The Motley Fool recommends Hyatt Hotels. The Motley Fool has a disclosure policy.