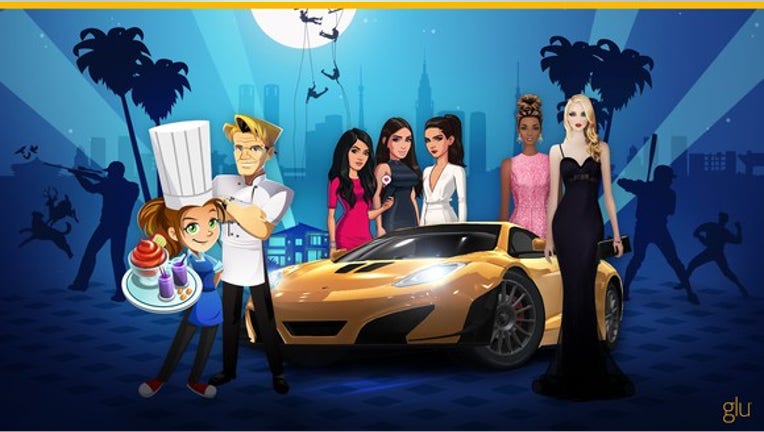 What happened
Shares ofGlu Mobile Inc.(NASDAQ: GLUU)climbed nearly 18% in March, according to data fromS&P Global Market Intelligence, as the market's negative reaction over the company's Q4 results released in February seemed to subside.
So what
While the stock performed well in March, that follows a big dip in February when the company reportedfourth-quarter sales of $46.3 million, a 24% decrease year over year and a wider loss than expected -- and wider than Q4 in the year prior. The stock is up over the last month as the market returned some of what it took following those disappointing recent earnings, but it's still down around 55% over the last two years.
Glu Mobile is best known for its games like "Gordon Ramsey Dash," "Kim Kardashian Hollywood," and other social games that often spread quickly thanks to their pop-culture relevance and ease of quick play. Compare that style to studios likeActivision BlizzardandElectronic Arts, which spend years developing more sophisticated games that have much higher staying power.
Image source: Glu Mobile.
Now what
The gaming market itself looks like a great place to invest right now, as the focus on digital downloads and mobile capabilities are driving many companies' sales and earnings significantly higher. Virtual reality, e-sports, and other growth drivers make this industry very appealing for long-term-oriented investors.
This might seem like a good time to buy shares of Glu Mobile for a long-term discount with recent momentum, but we've yet to see proof that the company can turn its style of gaming into positive long-term results in the way more contemporary gaming companies have been able to, and the stock's run in March doesn't seem to have much of a foundation.For those looking to play this space, there seem be much better optionsthan Glu Mobile.
10 stocks we like better than Glu MobileWhen investing geniuses David and Tom Gardner have a stock tip, it can pay to listen. After all, the newsletter they have run for over a decade, Motley Fool Stock Advisor, has tripled the market.*
David and Tom just revealed what they believe are the 10 best stocks for investors to buy right now...and Glu Mobile wasn't one of them! That's right -- they think these 10 stocks are even better buys.
Click here to learn about these picks!
*Stock Advisor returns as of April 3, 2017.
Seth McNew has no position in any stocks mentioned. The Motley Fool owns shares of and recommends Activision Blizzard. The Motley Fool recommends Electronic Arts. The Motley Fool has a disclosure policy.