Why Shares of Gap Inc. Surged Today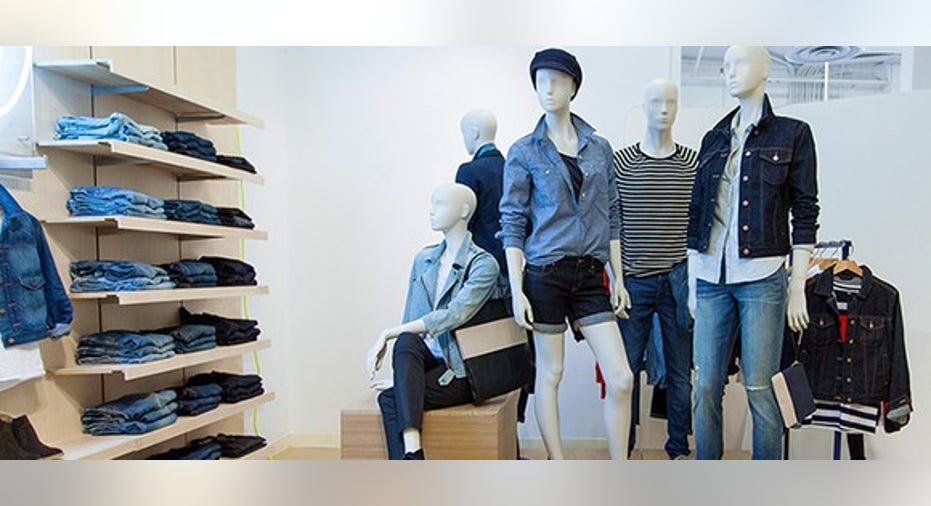 What happened
Shares of apparel retailer Gap Inc. (NYSE: GPS) jumped on Thursday, along with much of the retail sector. There was no news specific to Gap, but with the stock having been beaten down over the past few years, any retail optimism is good news for investors. At 12:48 p.m. EDT, shares of Gap were up about 5%.
So what
Various retailers reported earnings between market close Wednesday and market open Thursday, and while the results were mixed, there was some good news. Bed Bath & Beyond managed to beat earnings expectations, and the stock jumped as a result. L Brands, while missing estimates for revenue, produced higher-than-expected earnings as well.
Image source: Gap Inc.
Gap won't report its first-quarter results until May 18, so investors will have to wait quite a while for an update on the company's performance. Gap reported decent results in February, beating estimates for revenue while matching estimates for earnings, but comparable sales at both its namesake stores and Banana Republic slumped.
Shares of Gap are down more than 40% over the past three years, with investors questioning the company's ability to grow earnings in a competitive retail environment. Gap's lower-end Old Navy brand has been a bright spot for the company, but meaningful earnings growth will be difficult with the higher-end brands performing poorly.
Now what
Gap's revenue has been stagnant for the past decade, its gross margin was 4 percentage points lower in 2016 than it was in 2009, and its operating margin has nearly been cut in half since 2013. Given this performance, it should be no surprise that the stock has slumped over the past few years.
While Gap investors are no doubt happy about the surge in the stock price on Thursday, Gap will need to produce tangible signs of progress for the stock to permanently move higher.
10 stocks we like better than GapWhen investing geniuses David and Tom Gardner have a stock tip, it can pay to listen. After all, the newsletter they have run for over a decade, Motley Fool Stock Advisor, has tripled the market.*
David and Tom just revealed what they believe are the 10 best stocks for investors to buy right now... and Gap wasn't one of them! That's right -- they think these 10 stocks are even better buys.
Click here to learn about these picks!
*Stock Advisor returns as of April 3, 2017
Timothy Green has no position in any stocks mentioned. The Motley Fool recommends Bed Bath and Beyond. The Motley Fool has a disclosure policy.