Why Shares of Gap Inc. Are Tumbling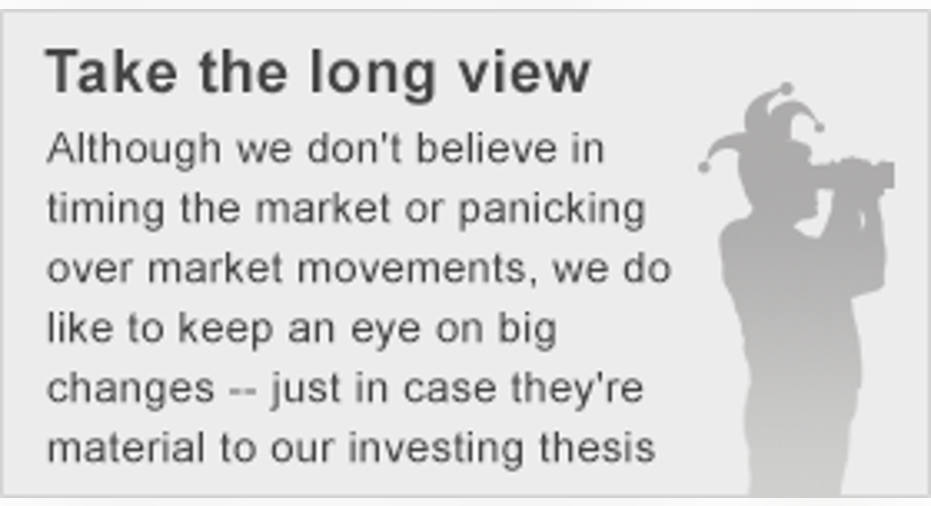 Image source: Gap.
What: Shares of apparel retailer Gap slumped on Friday following the company's March sales report. Comparable sales tumbled at each of the company's three major brands, while inventory levels remained elevated. At 10:30 a.m. ET, the stock was down about 12.5%.
So what: Gap's total revenue for the five-week period ending on April 2 fell 6.5% year over year, a steeper decline than the 3.3% drop the company reported for February. Comparable sales at Gap, Banana Republic, and Old Navy fell 3%, 14%, and 6%, respectively. Old Navy has been an area of strength for the company, with 14% comparable sales growth during the prior-year period, but that appears to no longer be the case.
In addition to reporting abysmal sales numbers, Gap warned investors that it is entering April with more inventory than planned, a situation that will pressure its gross margin for the first quarter. Heavy markdowns may be necessary to clear the merchandise, creating the potential for a steep earnings decline.
GAP CFO Sabrina Simmons had little to add: "While March proved challenging, we remain focused on taking the necessary steps to improve results across the portfolio throughout the year."
Now what: Gap is struggling to adapt as its brands lose relevance with its core customers, but there have been operational issues as well. CEO Art Peck admitted to quality issues during the company's fourth-quarter conference call. "So we just had huge quality misses. Literally places where whether it was fits or the quality of the fabrication, it made the product very difficult to wear. I think I've cited this before but blazers in Banana Republic women's assortment where it was extremely difficult for the average woman to actually get her arm into the armhole. So if you just take those out and you get back to common sense quality that our customers expect, that is going to register with our customers."
These quality issues are fixable, but it will take time as excess inventory is worked through. Gap stock is down about 42% since the beginning of 2015, driven by these sales declines, and investors don't appear optimistic that the company can turn itself around.
The article Why Shares of Gap Inc. Are Tumbling originally appeared on Fool.com.
Timothy Green has no position in any stocks mentioned. The Motley Fool has no position in any of the stocks mentioned. Try any of our Foolish newsletter services free for 30 days. We Fools may not all hold the same opinions, but we all believe that considering a diverse range of insights makes us better investors. The Motley Fool has a disclosure policy.
Copyright 1995 - 2016 The Motley Fool, LLC. All rights reserved. The Motley Fool has a disclosure policy.