Why Shares of Dynegy Inc. Popped 29% Today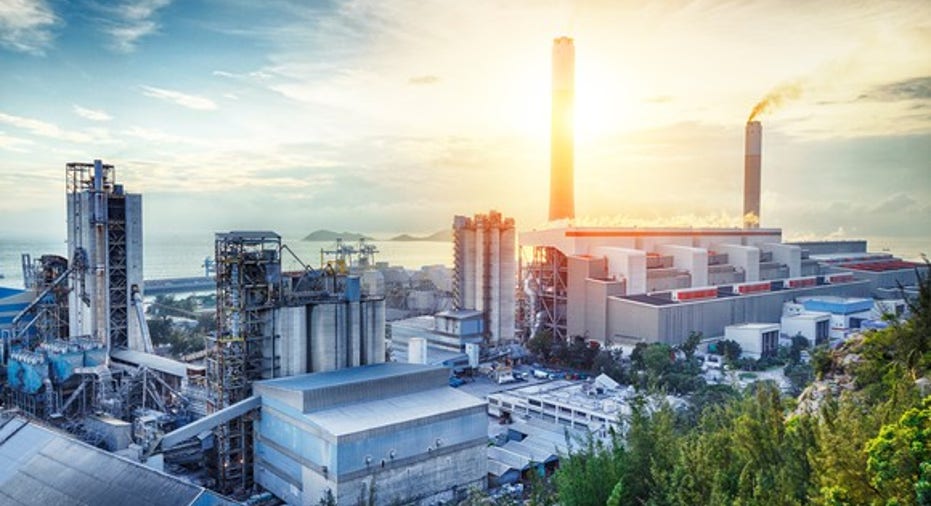 What happened
Shares of independent power producer Dynegy Inc. (NYSE: DYN) jumped as much as 29.5% in trading Friday morning after reports of a potential buyout hit the market. At 12:06 p.m. EDT shares were still trading 24.2% higher on the day.
So what
The Wall Street Journal is reporting that Vistra Energyis in talks to buy Dynegy in an effort to diversify out of the Texas market. There are even analysts today who think the current bid is low, and could go even higher in coming weeks.
Image source: Getty Images.
While this is currently just a reported buyout negotiation, I wouldn't be surprised to see more consolidation among independent power producers in the next few years. They've been rocked by falling wholesale prices due to slow demand growth and pressure from low cost renewable energy. Consolidation could give them a little more muscle in the market, and help rationalize some excess supply, which would push prices higher.
Now what
While this could be great news for Dynegy's shares in the short term, and their prices could go higher if a bid forms and even increases as analysts predict, I don't think this is a reason to get bullish on the sector. The pressures on wholesale power prices show no signs of easing, and companies will need more than geographical diversification to keep their businesses afloat. I've argued that they need to rethink their entire model, focusing on new technologies, to stay alive.
If the independent power producer model is failing overall, this deal isn't a buying sign for the industry. This news might be good for Dynegy today, but long term, I don't think it makes Vistra a buy, and an offer for anything other than cash could be a bad deal for Dynegy's investors in the long term.
10 stocks we like better than DynegyWhen investing geniuses David and Tom Gardner have a stock tip, it can pay to listen. After all, the newsletter they have run for over a decade, Motley Fool Stock Advisor, has tripled the market.*
David and Tom just revealed what they believe are the 10 best stocks for investors to buy right now... and Dynegy wasn't one of them! That's right -- they think these 10 stocks are even better buys.
Click here to learn about these picks!
*Stock Advisor returns as of May 1, 2017
Travis Hoium has no position in any stocks mentioned. The Motley Fool has no position in any of the stocks mentioned. The Motley Fool has a disclosure policy.