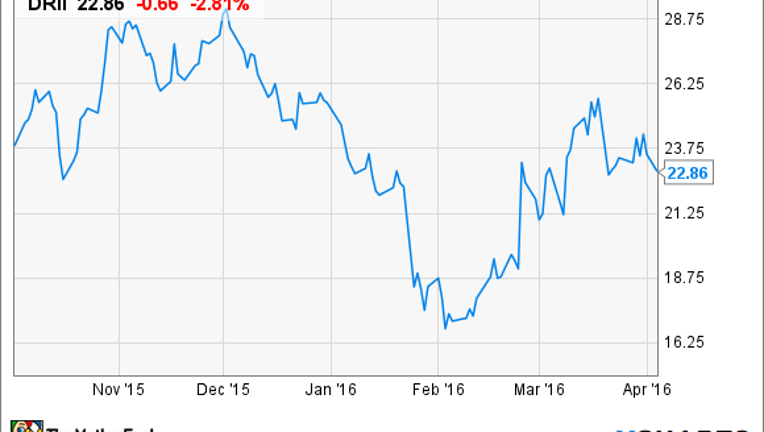 Image source: Diamond Resorts.
What: Shares of Diamond Resorts International Inc. jumped 11.5% in March, according to data provided byS&P Global Market Intelligence, as the stock's volatile ways continued.
So what: Since the beginning of February, shares of Diamond Resorts have been on a tear. Early in the month, shares surged because management said it would look at "strategic alternatives to maximize shareholder value." But that pop didn't last long.
The Consumer Financial Protection Bureau launched an investigation into competitor Westgate Resorts' sales and financing tactics, which could spread to the rest of the timeshare market. If that means regulation into sales, fees, and third-party sales, it could pinch margins for the industry long term.
Now what: Diamond Resorts' shares may have been up last month, but they've been on a long-term downward trend that should have investors concerned. If regulators do start cracking down on the timeshare industry, we could see the days of massive margins and captive customers evaporate. Shares may look cheap today at 10.7 times trailing earnings, but beware the decline in profits that could be ahead if Westgate Resorts is just the start of the timeshare crackdown.
The article Why Shares of Diamond Resorts International Inc. Popped 11.5% in March originally appeared on Fool.com.
Travis Hoium has no position in any stocks mentioned. The Motley Fool has no position in any of the stocks mentioned. Try any of our Foolish newsletter services free for 30 days. We Fools may not all hold the same opinions, but we all believe that considering a diverse range of insights makes us better investors. The Motley Fool has a disclosure policy.
Copyright 1995 - 2016 The Motley Fool, LLC. All rights reserved. The Motley Fool has a disclosure policy.