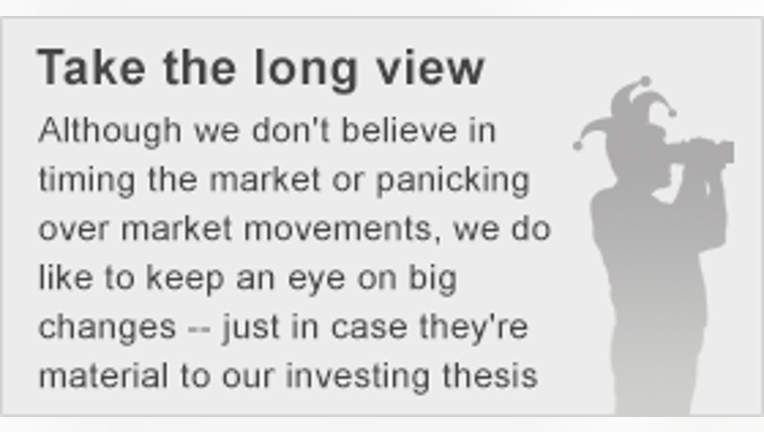 What: Shares of Delek US Holdings and Delek Logistics Partners declined more than 13.5% in December following the lifting of the oil export ban and investor fears in the midstream space after Kinder Morgan cut its dividend.
So What: Refining companies have been riding a wave of higher refining margins for several quarters now, falling crude prices have helped to lower feedstock costs and the decline in petroleum product prices like gasoline and diesel have lagged ever so slightly to give refiners fat margins.
What has also been helping that to a certain degree was the fact that domestic crudes were trading at a discount to international benchmark prices. This was due in part from the restrictions on exporting domestically produced crude oil. Now that the export has been lifted, though, it is assumed that this price differential, and by default those fat refining margins, will decline over time. We are starting to see that play out recently, as domestic benchmark West Texas Intermediate is priced at almost parody to the internationally priced Brent crude.
WTI Crude Oil Spot Price data by YCharts
The thought is that with narrower refining margins, Delek and other refiners will start to have margins compress and earnings per share will not be as robust as previous quarters.
To make matters even worse, master limited partnerships such as Delek Logistics Partners have seen a large sell off as of late thanks to Kinder Morgan's decision to cut its dividend. While this move has almost no effect on Delek Logistics, it has many investors scared that other master limited partnerships are destined for similar moves to shore up balance sheets as its gets harder and harder to access the capital markets for growth.
Now What: The funny thing is that neither of these things will have much of an impact on Delek or Delek Logistics long term. The company could see some lower earnings numbers from lower refining margins, but owning refining stocks means holding through the leaner times and reaping the rewards when times get better. If this company was already on your radar, then this decline may be a little more incentive to look a bit harder at both Delek US Holdings and Delek Logistics Partners.
The article Why Shares of Delek US Holdings and Delek Logistics Partners Declined 13% in December originally appeared on Fool.com.
Tyler Crowe has no position in any stocks mentioned.You can follow him at Fool.comor on Twitter@TylerCroweFool.The Motley Fool owns shares of and recommends Kinder Morgan. Try any of our Foolish newsletter services free for 30 days. We Fools may not all hold the same opinions, but we all believe that considering a diverse range of insights makes us better investors. The Motley Fool has a disclosure policy.
Copyright 1995 - 2016 The Motley Fool, LLC. All rights reserved. The Motley Fool has a disclosure policy.