Why Shares of Cardtronics Sank Today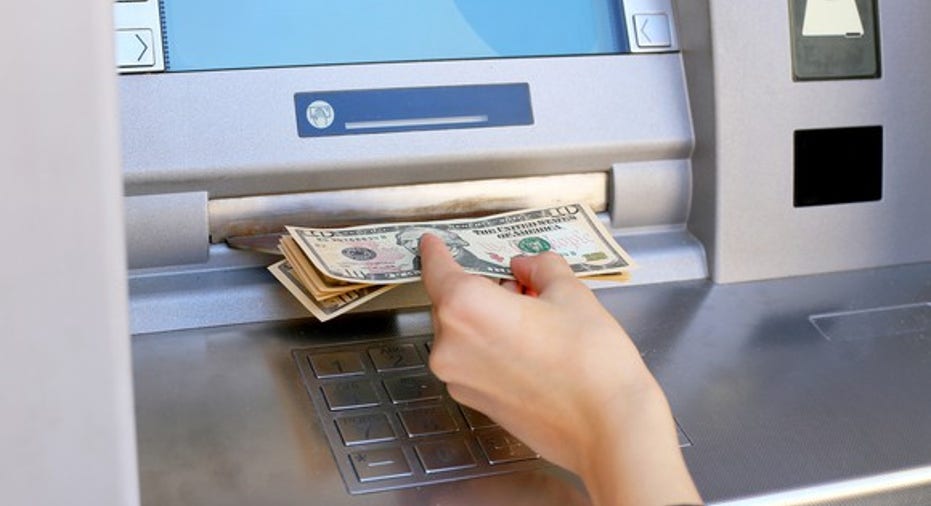 What happened
Non-bank ATM operator Cardtronics (NASDAQ: CATM) slumped on Friday despite reporting fourth-quarter results that beat analyst estimates on all fronts. The culprit driving the decline may be the company's 2017 guidance, which calls for a decline in adjusted EPS. At 2:30 p.m. EST, the stock was down about 10%.
So what
Cardtronics reported fourth-quarter revenue of $309.8 million, up 2% year over year and about $1 million higher than the average analyst estimate. ATM operating revenues rose 1%, or 7% adjusting for movements in currency exchange rates. Cardtronics pointed to the appreciation of the U.S. dollar relative to the British pound as a major headwind.
Image source: Getty Images.
Non-GAAP EPS came in at $0.79, up from $0.71 during the prior-year period and $0.01 better than analysts were expecting. Cardtronics CEO Steve Rathgaber pointed to the company's strong growth adjusted for currency during 2016, as well as some changes set for 2017:
Now what
Cardtronics expects to produce revenue between $1.45 billion and $1.5 billion in 2017, up from $1.265 billion in 2016. This guidance includes the effects of the removal of the company's ATMs from 7-Eleven locations in the United States. The removal is expected to begin during the third quarter.
One reason for the stock's decline on Friday could be the company's earnings guidance. Cardtronics expects non-GAAP EPS to be in the range of $2.80 to $3 in 2017, down from $3.26 in 2016. The loss of the 7-Eleven business, which carried a gross margin of 45% compared to 36% for the company as a whole in 2016, will hurt the bottom line.
10 stocks we like better than CardtronicsWhen investing geniuses David and Tom Gardner have a stock tip, it can pay to listen. After all, the newsletter they have run for over a decade, Motley Fool Stock Advisor, has tripled the market.*
David and Tom just revealed what they believe are the 10 best stocks for investors to buy right now... and Cardtronics wasn't one of them! That's right -- they think these 10 stocks are even better buys.
Click here to learn about these picks!
*Stock Advisor returns as of February 6, 2017
Timothy Green has no position in any stocks mentioned. The Motley Fool has no position in any of the stocks mentioned. The Motley Fool has a disclosure policy.