Why Shares of Bank of America and Citigroup Rose Sharply on Wednesday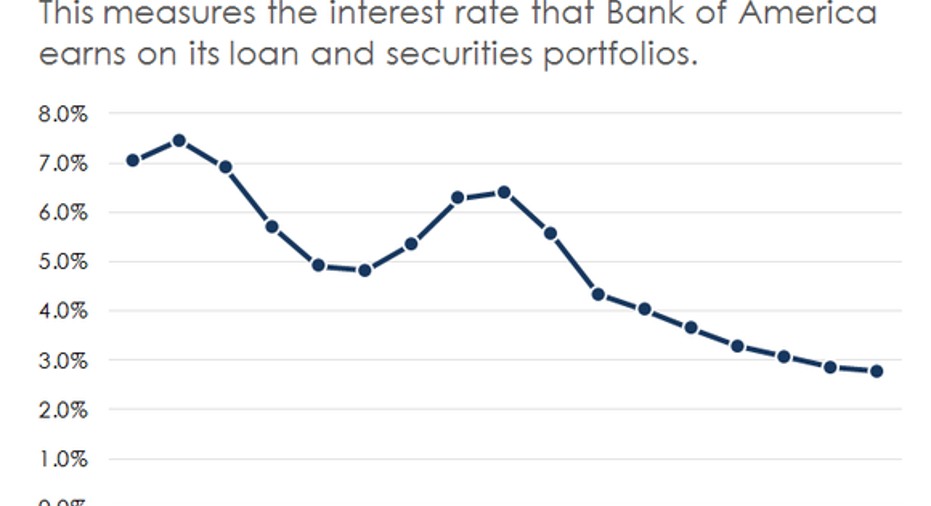 Image source: iStock/Thinkstock.
Shares of Bank of America and Citigroup rose sharply on Wednesday after comments from several Federal Reserve officials led investors to believe that the central bank could increase interest rates in June. Higher rates would fuel bank profits by boosting the amount of money they earn from their loan and securities portfolios.
The president of the San Francisco Fed, John Williams, was the most outspoken. "I think that the data to my mind are lining up to make a good case for rate increases in the next few meetings, not just June," said Williams in an interview with The Wall Street Journal.
Robert Kaplan, the president of the Dallas Fed, agreed. He noted at an event in Midland, Texas, that rate increases could materialize "in the not-too-distant future." And Atlanta Fed president, Dennis Lockhart, added separately that he "wouldn't take [a June rate increase] off the table."
To say that higher rates would come as a relief to Bank of America and Citigroup is an understatement. Bank of America estimates that it will earn $6 billion more net interest income a year if short- and long-term rates rose by only 100 basis points, or 1%. Citigroup would earn $2 billion more under the same scenario.
The reason that banks make more money when interest rates rise is because it increases the yield on their loan and securities portfolios. Bank of America's interest-earning assets are yielding only 2.77% right now. That's the least they've yielded for many decades. In the year 2000, for instance, its yield on earning assets was 7.45%.
Data source: Bank of America. Chart by author.
You can see the impact of low rates on Bank of America's and Citigroup's profitability. The net income at banks like these should be well in excess of 1% of their assets. In Bank of America's case, this means that it should have earned at least $22 billion last year, whereas it actually earned only $15.9 billion. Holding all else equal, then, an additional $6 billion in annual net interest income from higher rates would go a long way for the North Carolina-based bank.
While Citigroup performed better last year than Bank of America did, it too is earning less than it did before the crisis thanks in no small part to interest rates. Its net income last year was $17.2 billion, which is well below the more than $20 billion that it reported in annual income before 2008. Its return on assets, meanwhile, was only 0.95% last year.
The profitability boost from higher interest rates would be particularly impactful for shareholders of these two banks, given that their shares trade for 40% discounts to book value. If they're able to generate 1% returns on their assets safely and consistently, it's reasonable to think that this discount will go away, if not transform into a premium. It's this possibility, in turn, that causes investors to bid up shares of Bank of America and Citigroup at even the slightest hint that higher rates may be on the horizon.
The article Why Shares of Bank of America and Citigroup Rose Sharply on Wednesday originally appeared on Fool.com.
John Maxfield owns shares of Bank of America. The Motley Fool recommends Bank of America. Try any of our Foolish newsletter services free for 30 days. We Fools may not all hold the same opinions, but we all believe that considering a diverse range of insights makes us better investors. The Motley Fool has a disclosure policy.
Copyright 1995 - 2016 The Motley Fool, LLC. All rights reserved. The Motley Fool has a disclosure policy.