Why Shares of AXT Inc. Jumped Today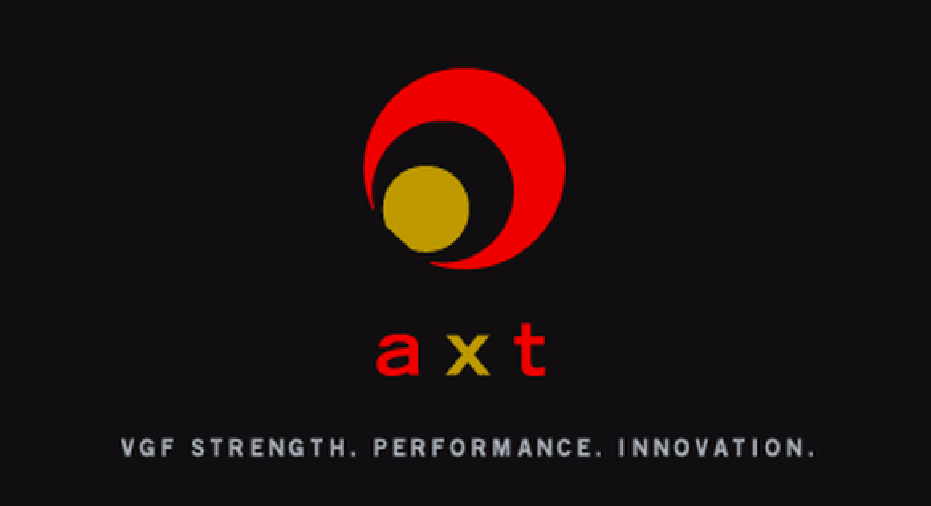 What happened
Shares of semiconductor substrate manufacturer AXT (NASDAQ: AXTI) jumped on Thursday after the company reported positive first-quarter results. AXT beat analyst estimates for both revenue and earnings, producing double-digit year-over-year revenue growth. At 12:19 p.m. EDT, the stock was up about 10.1%.
So what
AXT reported first-quarter revenue of $20.6 million, up 10.2% year over year and about $2 million higher than the average analyst estimate. Little information was given on what drove the increase, but CEO Morris Young stated that it was a "busy and productive quarter," with "encouraging progress in the adoption of several emerging technologies."
Image source: AXT Inc.
Earnings per share came in at $0.02, up from breakeven during the prior-year period and $0.01 better than analysts were expecting. Gross margin was 30.5%, up from 28.1% during the first quarter of 2016. Gross margin did slump compared to the fourth quarter, with the company blaming product mix, foreign exchange, and recovery efforts from a fire at one of its facilities in March.
That fire prompted AXT to lower its Q1 guidance, but the company was able to recover quickly and produce a solid first quarter. "And finally, we experienced, and then quickly and effectively recovered from, a short-circuit electrical fire at ourBeijingfacility," Young said. "I am proud of the way our team pulled together with a shared sense of purpose to support all of our key stakeholders, including our customers, investors, and fellow employees."
Now what
AXT expects to produce between $22 million and $23 million in revenue during the second quarter, along with earnings per share between $0.04 and $0.06. Those numbers compare to revenue of $20 million and EPS of $0.03 during the second quarter of 2016.
With the fire proving to be a non-issue, and with guidance calling for continued growth in the second quarter, investors pushed up shares of AXT on Thursday. The stock is still below its recent peak, but that likely won't remain true for long if AXT keeps putting up solid numbers.
10 stocks we like better than AXTWhen investing geniuses David and Tom Gardner have a stock tip, it can pay to listen. After all, the newsletter they have run for over a decade, Motley Fool Stock Advisor, has tripled the market.*
David and Tom just revealed what they believe are the 10 best stocks for investors to buy right now... and AXT wasn't one of them! That's right -- they think these 10 stocks are even better buys.
Click here to learn about these picks!
*Stock Advisor returns as of April 3, 2017
Timothy Green has no position in any stocks mentioned. The Motley Fool has no position in any of the stocks mentioned. The Motley Fool has a disclosure policy.