Why Shares of AMD Soared Today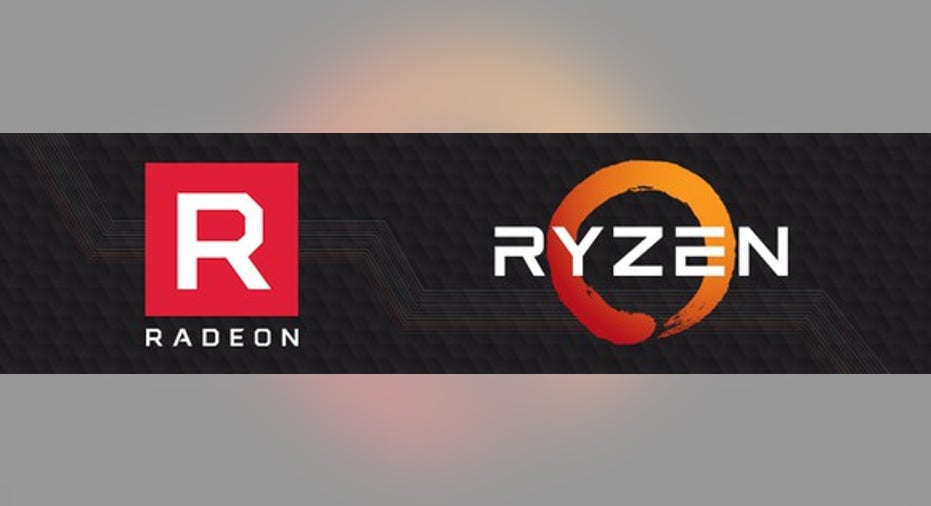 What happened
Shares of Advanced Micro Devices (NASDAQ: AMD) jumped on Monday in an apparent reaction to a bullish article that appeared on Barron'sover the weekend. At 2:30 p.m. EST, the stock was up about 10.5%.
So what
The Barron's article argues that shares of AMD, which quadrupled last year, could double this year as the company launches new GPUs and CPUs that aim to challenge both NVIDIA and Intel. Ryzen, AMD's upcoming CPU, is set for an early March launch, while Vega, its high-end GPU, will be out sometime during the second quarter.
The article argues that AMD is now a more focused and streamlined company under CEO Lisa Su, one that won't repeat past mistakes. AMD was a major force in the PC CPU market in 2006, but its market share has collapsed since then following a series of missteps. Intel has been able to run away with the high end of the market as a result.
Image source: AMD.
On the GPU side, NVIDIA has spent the past few years consolidating its lead. AMD has shown some progress with Polaris, its mainstream line of graphics cards launched last year, but the real test will be the high-end Vega. But its competitor owns the high end, and it won't take kindly to AMD's attempted intrusions.
NVIDIA has found great success selling its GPUs into enterprise markets as accelerator cards, and the article argues that this presents an opportunity for AMD as well. Late last year, Alphabet's Google announced that it was installing AMD's GPUs into its cloud platform along with its competitor's, a big cloud win that AMD now needs to repeat with the other major cloud computing vendors.
The article ends in an optimistic tone:"Supplying a brand-new market like cloud computing, where the rules are still being written, gives AMD an opportunity that lies well beyond being a second banana to Intel and Nvidia. It could even make AMD a much more strategic company with an importance all its own."
Now what
AMD still posted a loss in 2016, and its revenue is well below peak levels. Ryzen and Vega will need to do well in order to justify the current stock price, let alone another 100% increase. In the absolute best-case scenario, where both Ryzen and Vega are smash hits and AMD makes up some serious ground in the data center, a doubling of the stock price could make sense. But that seems like a long shot to me, especially given AMD's long history of disappointing investors.
10 stocks we like better than Advanced Micro DevicesWhen investing geniuses David and Tom Gardner have a stock tip, it can pay to listen. After all, the newsletter they have run for over a decade, Motley Fool Stock Advisor, has tripled the market.*
David and Tom just revealed what they believe are the 10 best stocks for investors to buy right now... and Advanced Micro Devices wasn't one of them! That's right -- they think these 10 stocks are even better buys.
Click here to learn about these picks!
*Stock Advisor returns as of February 6, 2017
Suzanne Frey, an executive at Alphabet, is a member of The Motley Fool's board of directors. Timothy Green has no position in any stocks mentioned. The Motley Fool owns shares of and recommends GOOG, GOOGL, and NVDA. The Motley Fool recommends INTC. The Motley Fool has a disclosure policy.