Why Shares of Activision Blizzard, Inc. Popped 20% on Friday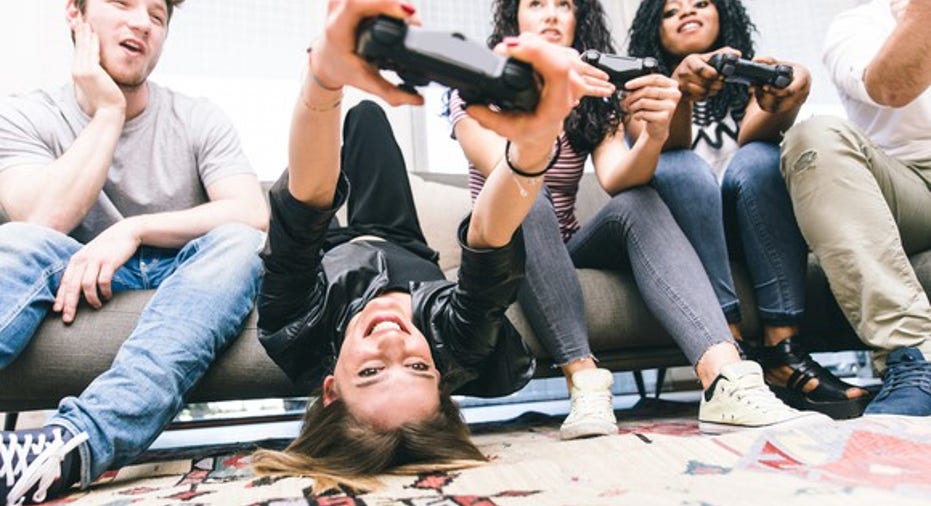 What happened
Shares of video game giant Activision Blizzard, Inc. (NASDAQ: ATVI) soared as much as 19.9% higher on Friday after reporting another outstanding quarter. At 12:25 p.m. EST, the stock had settled down a little bit, but was still up 16.9% on the day.
So what
Fourth-quarter revenue jumped 49% to $2.01 billion and net income jumped 60% to $254 million, or $0.34 per share. On a non-GAAP basis, which is a better indicator of cash flow in the quarter, revenue was still $2.01 billion, but operating income more than doubled to $681 million, and earnings per share of $0.65 crushed Activision Blizzard's own guidance of $0.40.
Activision Blizzard's operations and financial results are firing on all cylinders, with great content driving engagement, which drives cash flow and is then funneled back into creating great content. The company has also made a swift transition to modern monetization strategies of in-game purchases and even advertising on mobile platforms.
Image source: Getty Images.
Now what
Management can't increase its own guidance fast enough to keep up with results, so even guidance of $6 billion in revenue and $1.70 in non-GAAP EPS for 2017 should be seen as a low estimate given current results. I think Activision Blizzard is being cautious because a single flop on the game side can lead to a bad year financially.
What should please investors is that Activision Blizzard's business model has evolved to more recurring revenue from subscriptions or regular game updates than the make-or-break game release model of the past. This gives faster feedback into product development, which allows the company to adapt quickly to market demands. And given how well the strategy is going, the sky seems to be the limit for the stock.
10 stocks we like better than Activision BlizzardWhen investing geniuses David and Tom Gardner have a stock tip, it can pay to listen. After all, the newsletter they have run for over a decade, Motley Fool Stock Advisor, has tripled the market.*
David and Tom just revealed what they believe are the 10 best stocks for investors to buy right now... and Activision Blizzard wasn't one of them! That's right -- they think these 10 stocks are even better buys.
Click here to learn about these picks!
*Stock Advisor returns as of February 6, 2017
Travis Hoium has no position in any stocks mentioned. The Motley Fool owns shares of and recommends Activision Blizzard. The Motley Fool has a disclosure policy.