Why Services May Be the Key to Apple's Comeback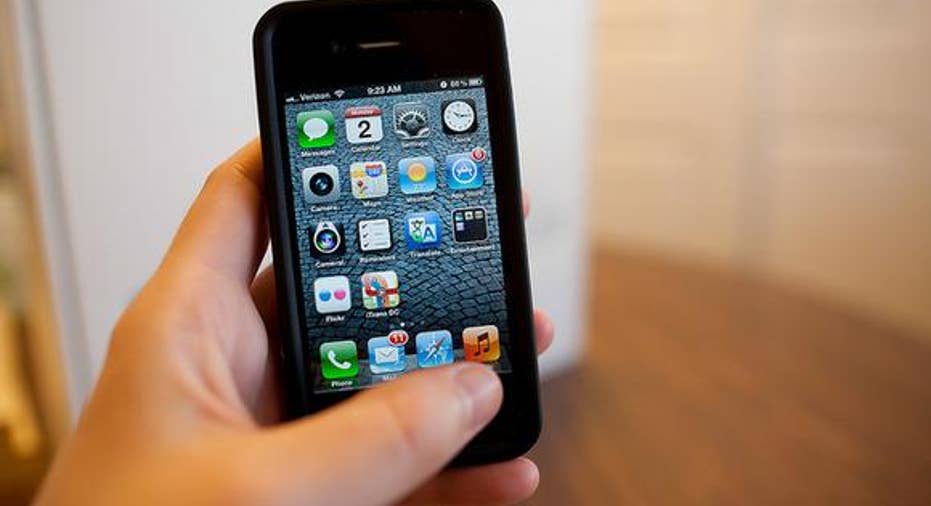 Apple'spost-earnings sell-off was no surprise. For the first time in 13 years, revenue contracted, with iPhone sales falling sharply. However, lost in the chatter was the key to what could be renewed growth down the road: The company's services segment grew 20% to $6 billion in sales in the quarter, as CEO Tim Cook touted the "incredible strength of the Apple ecosystem and our growing base of over 1 billion active devices."
What are services?While Apple's product segments are generally straightforward, consisting of the iPhone, iPad, Mac, and "other products," services are a little more cryptic. The category includes steady earners such as Apple Pay, Apple Music, App store sales, subscriptions, and others. Essentially, they're all the sales Apple makes without selling an actual device. That's why Cook insists that the company's ecosystem of more than 1 billion active devices is so valuable.
Contributing to recent growth in services was a 35% jump in App Store revenue, and the growth of Apple Music to 13 million subscribers.Cook also noted the performance of Apple Pay, saying transactions have increased by five times over the past year and that the services segment is attracting 1 million new users a week, though CFO Luca Maestri said Apple Pay's contribution is not yet meaningful to the company's overall performance.
Most importantly, perhaps, growth in services is accelerating. Sales in the category increased 10% last year, 15% in the first fiscal quarter, and now 20% in the most recent one. That kind of acceleration would be cause for investor celebration had it not been for the overall decline in the company's performance.
Services > DevicesApple struck gold with the iPhone, but it was inevitable that sales would decline eventually. It's possible that the iPhone 7 will break through the way the iPhone 6 did, but the smartphone is going to reach a saturation point sooner or later, and it appears to be coming sooner. According to research firms Gartner and IDC, smartphone unit sales essentially flat-lined last quarter, growing only 0.2%, and Apple's biggest rival,Samsung,also recently reported a drop in smartphone sales.
This is where the power of services comes in. They provide a consistent revenue stream from Apple's installed base of over 1 billion devices. Services are the blade to the iPhone's razor, and like the razor blade, Apple's services carry significantly higher margins than its devices do. CFO Maestri would not provide a number on the recent call, but said that "it's very clear that [the profitability] is significantly higher than company average." Apple's gross margin hovers around 40%, meaning the contribution from last quarter's services segment is probably somewhere between $3 billion and $4 billion, or a gross margin between 50% and 67%.
Apple vs. techWith a P/E of 10 and a net cash hoard of $150 billion, Apple is being valued as a no-growth company. The potential of the services segment is essentially being ignored. Compared with some of its peers, that seems like a mistake. WhenAmazon.com broke out earnings at its cloud-computing division, AWS, revealing a surprisingly profitable and fast-growing segment, the market started doing backflips. In its most recent quarter, AWS posted $2.6 billion in revenue and $716 million in operating profit, impressive numbers but still less than half of what Apple's services delivered. AWS's surprising growth and profitability are the main reasons Amazon's market cap has ballooned to more than $300 billion, not so far behind Apple's $510 billion. A similar comparison can be made with Facebook, whose market cap exceeds $330 billion, yet the company's entire revenue was just $5.38 billion last quarter, less than sales from Apple's services segment.
If services can deliver the type of growth that investors expect from AWS and Facebook over the long run, Apple investors will be rewarded handsomely, but investor attention isn't on services now, and justifiably so. iPhone sales growth is in the gutter, and that device makes up two-thirds of the company's revenue. Over the near term, Apple stock will go wherever the iPhone goes. The company needs to stabilize iPhone sales if not return them to growth, but down the road services could be the big winner. At its current growth rate, the category would reach $50 billion in sales by 2020, delivering a gross profit of at least $25 billion, based on the aforementioned margin range. With that kind of potential, the market won't be able to ignore Apple services for much longer.
The article Why Services May Be the Key to Apple's Comeback originally appeared on Fool.com.
Jeremy Bowman owns shares of Apple. The Motley Fool owns shares of and recommends Amazon.com, Apple, and Facebook. Try any of our Foolish newsletter services free for 30 days. We Fools may not all hold the same opinions, but we all believe that considering a diverse range of insights makes us better investors. The Motley Fool has a disclosure policy.
Copyright 1995 - 2016 The Motley Fool, LLC. All rights reserved. The Motley Fool has a disclosure policy.