Why ServiceMaster Stock Plunged 11% on Thursday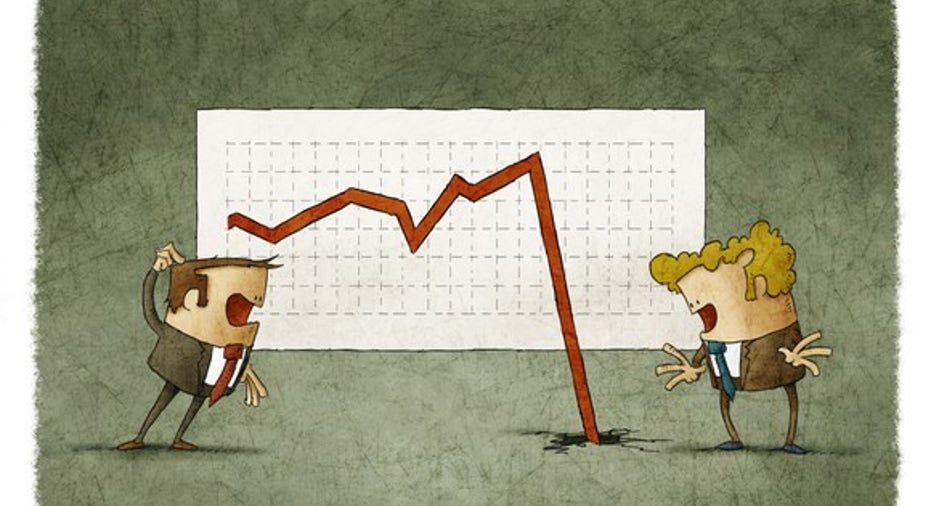 What happened
Shares of ServiceMaster Global Holdings (NYSE: SERV) slid in Thursday trading, falling as much as 11.2% before climbing back to close the day down "only" 8.4%.
So what
This being earnings season, you might suspect that an earnings report had something to do with investors' sudden decisions to abandon the stock -- and you'd be right.
Thursday morning, ServiceMaster reported its fiscal Q1 2017 earnings, and the news was not great. The company -- more familiar to homeowners by its brand names "American Home Shield" and "Terminix" -- reported a 6% rise in Q1 revenue, to $643 million. Unfortunately, gross profit margins on that revenue slid by 50 basis points, net profit margins declined by 30 basis points, and as a result, the company's weakening margins negated all the benefit of its increased revenues.
When all was said and done, ServiceMaster ended the quarter with precisely as much profit as it had earned in Q1 last year -- $0.28 per diluted share.
The provider of Terminix services may have termites in its stock. Image source: Getty Images.
Now what
Wall Street was unimpressed. With analysts expecting $0.38 per share and ServiceMaster reporting a number $0.10 below that expectation, ServiceMaster stock promptly sold off.
Nor did ServiceMaster's guidance for the rest of the year seem to allay their concerns. For the full year, ServiceMaster says it still expects to generate sales of about $2.9 billion -- in line with past guidance, and also with Wall Street's expectations. On the subject of earnings, though, ServiceMaster said only that it expects its earnings before interest, taxes, depreciation, and amortization (EBITDA) will range between $700 million and $715 million. No guidance for GAAP profits was given.
With ServiceMaster stock now selling for the princely sum of 33.5 times earnings, and now having "missed estimates" three times in the past five reported quarters, that lack of guidance seems to be giving investors little reason to stick around and see how the year plays out.
10 stocks we like better than ServiceMaster Global HoldingsWhen investing geniuses David and Tom Gardner have a stock tip, it can pay to listen. After all, the newsletter they have run for over a decade, Motley Fool Stock Advisor, has tripled the market.*
David and Tom just revealed what they believe are the 10 best stocks for investors to buy right now... and ServiceMaster Global Holdings wasn't one of them! That's right -- they think these 10 stocks are even better buys.
Click here to learn about these picks!
*Stock Advisor returns as of April 3, 2017
Rich Smith has no position in any stocks mentioned. The Motley Fool has no position in any of the stocks mentioned. The Motley Fool has a disclosure policy.