Why Seattle Genetics Stock Surged Higher in November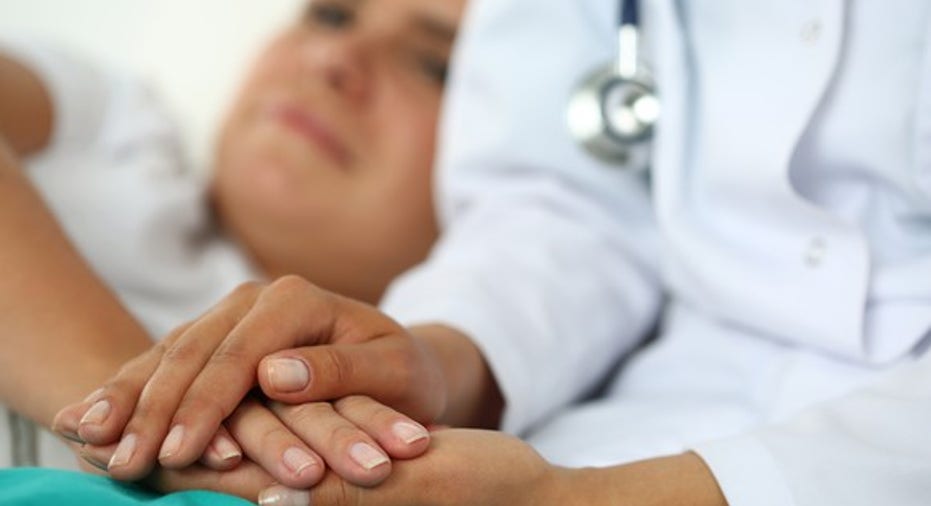 Image source: Getty Images.
What happened
According to data fromS&P Global Market Intelligence, shares of cancer specialist Seattle Genetics (NASDAQ: SGEN) rose by 16.3% last month, presumably as a direct result of Donald Trump's surprise win over Hillary Clinton.
So what
Although Seattle's flagship antibody-drug conjugate Adcetris continues to perform admirably, with its Q3 sales rising by a healthy 19% relative to a year ago, the company has used the occasional price increase to help boost the drug's growth. While regular price increases for novel cancer drugs like Adcetris are the industry norm, Trump's former opponent vowed to put an end to this practice in an effort to reduce prescription-drug costs across the board. So the market apparently took Trump's victory as a sign that the drug pricing controversy may be coming to an end, fueling a widespread rally among pharma stocks last month.
Now what
The twist to this story, however, is that Trump recently announced that he actually plans to make sky-high drug prices a top priority moving forward. In other words, Seattle and its pharma peers are not out of the woods just yet.
Having said that, Seattle does sport one of the most robust clinical pipelines among mid-cap biopharmas. Adcetris, for example, is currently being investigated as a treatment of a variety of cancers across more than 70 clinical trials. The drugmaker also has a second late-stage product candidate called SGN-CD33A that's being assessed as a therapy for older patients withnewly diagnosed acute myeloid leukemia.
All in all, Seattle does potentially have the clinical assets to withstand a full-blown drug pricing war with the Federal government, which simply can't be said for many of its peers. That's why this pharma stock could push higher, even during these uncertain times for the pharmaceutical industry as a whole.
10 stocks we like better than Seattle Genetics When investing geniuses David and Tom Gardner have a stock tip, it can pay to listen. After all, the newsletter they have run for over a decade, Motley Fool Stock Advisor, has tripled the market.*
David and Tom just revealed what they believe are the 10 best stocks for investors to buy right now... and Seattle Genetics wasn't one of them! That's right -- they think these 10 stocks are even better buys.
Click here to learn about these picks!
*Stock Advisor returns as of Nov. 7, 2016
George Budwell has no position in any stocks mentioned. The Motley Fool recommends Seattle Genetics. Try any of our Foolish newsletter services free for 30 days. We Fools may not all hold the same opinions, but we all believe that considering a diverse range of insights makes us better investors. The Motley Fool has a disclosure policy.