Why Sears Holdings, Infinera, and Ellie Mae Jumped Today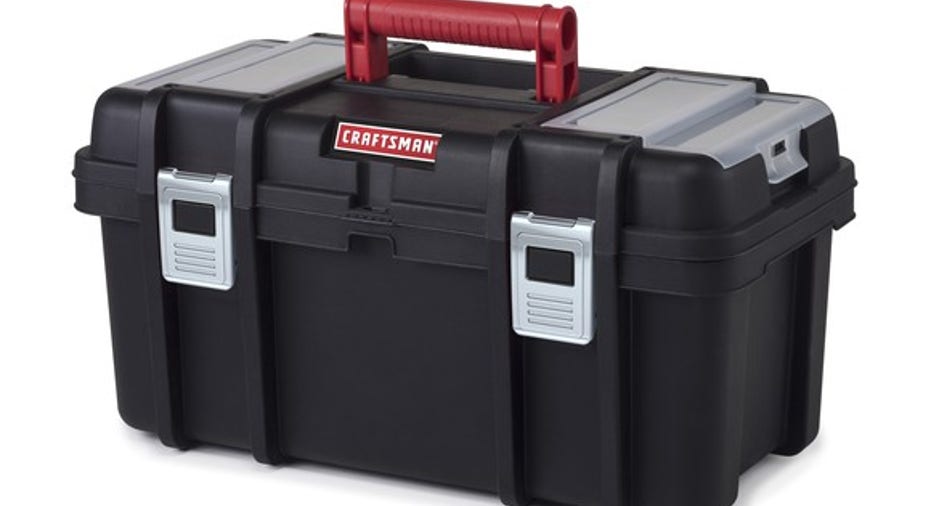 Friday provided another strong finish to a positive week for the stock market, as major market benchmarks once again found themselves at unprecedented heights. The Dow finished with gains of almost 100 points, and the S&P 500 and Nasdaq Composite joined the Dow in record territory. Investors also remained enthusiastic about the potential for more favorable policies expected to come out of Washington in the next several weeks, and that was enough to sustain positive momentum from earlier in the week. Good news from many individual stocks also helped lead the market higher, and Sears Holdings (NASDAQ: SHLD), Infinera (NASDAQ: INFN), and Ellie Mae (NYSE: ELLI) were among the top performers on the day. Below, we'll look more closely at these stocks to tell you why they did so well.
Sears sees light at the end of the tunnel
Shares of Sears Holdings soared 25% after the department-store retailer announced what it called the "next phase of its strategic transformation." According to the news release, Sears will work to cut costs by $1 billion on an annual basis by simplifying the Sears Holdings organization structure from a corporate perspective, build models to become more efficient in its business, make better decisions about product placement at Sears and Kmart stores using data analytics, and be smarter in managing its real estate portfolio. Yet the plan didn't address very well the fact that revenue continues to fall, with double-digit percentage declines in comparable-store sales for the fourth quarter. Still, despite some skeptics arguing that the moves do little to change Sears' business prospects, many investors liked CEO Eddie Lampert's move to chart a path forward for Sears.
Craftsman won't play a role in Sears' future evolution, after its recent sale. Image source: Sears Holdings.
Infinera keeps making progress
Infinera stock soared 28% despite the company posting a loss in its fourth-quarter financial results. The optical networking specialist's results at first glance looked fairly downbeat, with revenue falling 30% from the year-ago quarter and Infinera's bottom line featuring a $17 million adjusted loss, reversing a profit from last year's fourth quarter. Yet as poor as they were, Infinera's results were better than most investors had feared, and the company's outlook for 2017 also inspired some favorable reactions. Given the importance of networking infrastructure as companies across the globe look at ways to use technological resources more efficiently, Infinera has a huge opportunity to offer its services in a manner that could help boost its business not only in 2017, but for years to come.
Ellie Mae rides housing higher
Finally, Ellie Mae climbed 8%. The provider of mortgage-related management software reported its fourth-quarter results late Thursday, which included sales gains of nearly 50% and a doubling of net income compared to the year-ago quarter. Ellie Mae's Encompass platform for managing mortgages continued to gain in popularity, and the company's outlook for 2017 includes even better growth prospects going forward. Despite some concerns about how much longer the mortgage market can continue to prosper, Ellie Mae is taking maximum advantage of good current conditions, and investors believe that it can see even greater gains before the next inevitable cyclical downturn in housing.
Offer from The Motley Fool: The 10 best stocks to buy nowMotley Fool co-founders Tom and David Gardner have spent more than a decade beating the market. In fact, the newsletter they run, Motley Fool Stock Advisor, has tripled the S&P 500!*
Tom and David just revealed their ten top stock picks for investors to buy right now.
Click here to get access to the full list!
*Stock Advisor returns as of 1/30/2017
Dan Caplinger has no position in any stocks mentioned. The Motley Fool owns shares of and recommends Ellie Mae and Infinera. The Motley Fool has a disclosure policy.