Why Sears Holdings Inc. Stock Popped (Again) Today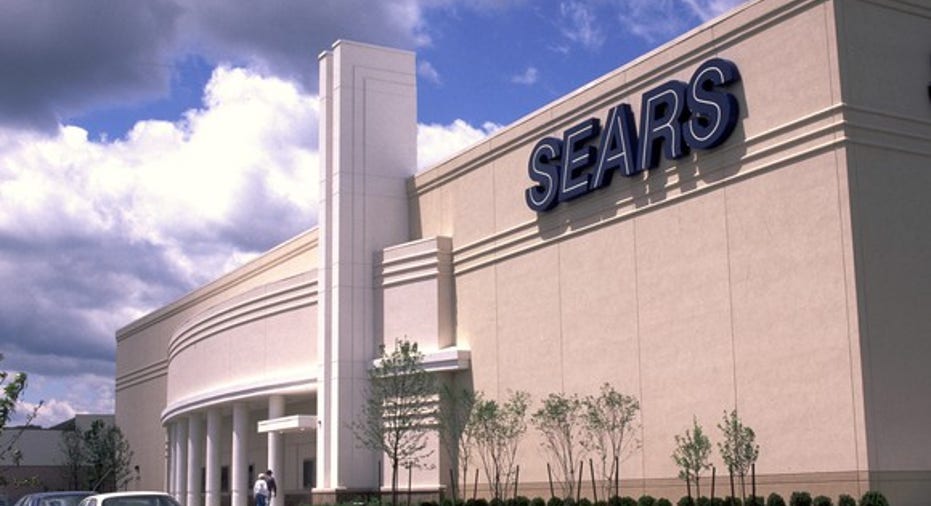 What happened
Shares of Sears Holdings Inc. (NASDAQ: SHLD) were up 12% as of 12:30 p.m. EDT, continuing yesterday's climb after news that several large shareholders had bought the ailing retailer's stock.
So what
Last week, Sears stock plunged after the company disclosed in its annual report with the Securities and Exchange Commission that "substantial doubt exists related to the company's ability to continue as a going concern." At the same time, however, Sears told investors that its turnaround efforts, which include ambitious cost-savings initiatives and closing dozens of underperforming K-Mart and Sears stores, should mitigate that doubt.
IMAGE SOURCE: SEARS HOLDINGS.
Sure enough, Sears CEO Edward Lampert put his money where his mouth is. An SEC filing on Friday revealed Lampert bought nearly 526,000 shares between last Wednesday and Friday at an average price of $8.21 per share, increasing his stake to nearly 31.84 million shares, or 29.8% of Sears' total shares outstanding.
Then, another filing yesterday affirmed Bruce Berkowitz of Fairholme Capital Management purchased about 287,000 shares of Sears stock between last Thursday and Monday, at prices ranging between $8.05 and $8.46 per share -- and that's in addition to almost 614,000 shares bought by Fairholme Capital (revealed in yet another filing immediately after the drop) between March 20 and March 22 last week. All told, that brings Fairholme Capital's stake in Sears to a whopping 28.84 million shares.
Now what
In the end, these big repeated buys make it apparent that Sears' largest shareholders don't believe last week's drop was justified. And the market is obviously taking them as encouraging votes of confidence in Sears' future.
10 stocks we like better than Sears HoldingsWhen investing geniuses David and Tom Gardner have a stock tip, it can pay to listen. After all, the newsletter they have run for over a decade, Motley Fool Stock Advisor, has tripled the market.*
David and Tom just revealed what they believe are the 10 best stocks for investors to buy right now... and Sears Holdings wasn't one of them! That's right -- they think these 10 stocks are even better buys.
Click here to learn about these picks!
*Stock Advisor returns as of February 6, 2017
Steve Symington has no position in any stocks mentioned. The Motley Fool has no position in any of the stocks mentioned. The Motley Fool has a disclosure policy.