Why Sears Holdings, Agios Pharmaceuticals, and Tailored Brands Slumped Today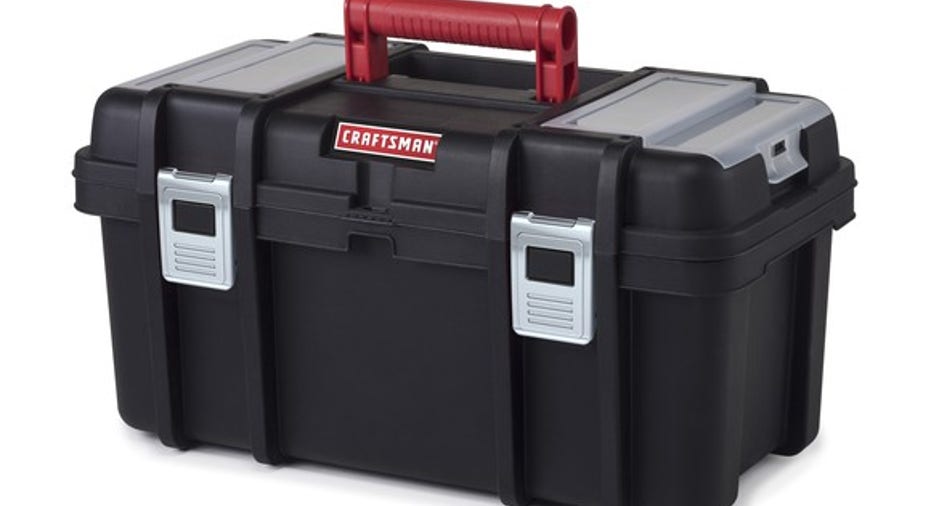 Monday was a good day for the stock market, with the Dow Jones Industrials reaching record highs, yet again, and considerable strength in other major market benchmarks. The energy market continued to perform well, helping to drive hope that economic growth will continue longer than many had expected after a bull market that's approaching the end of its ninth year.
Yet even though the overall market fared well today, several stocks weren't as lucky, and Sears Holdings (NASDAQ: SHLD), Agios Pharmaceuticals (NASDAQ: AGIO), and Tailored Brands (NYSE: TLRD) were among the worst-performing stocks on the day. Below, we'll look more closely at these stocks to tell you why they did so poorly.
Image source: Sears Holdings.
Sears can't catch the retail rebound
Sears Holdings fell 5%. Investors appear to be frustrated with the venerable department store retailer, especially in light of lackluster recent results that suggest that shoppers aren't choosing to return to Sears. even as some of its rivals rebound from their worst levels. Indeed, with Sears expected to release its latest quarterly results later this week, those watching the stock see only red ink as far into the future as they care to look.
Even the key holiday season probably won't provide much of an uptick in Sears's financials next quarter. It seems that the only thing that shareholders have to hope for is a final spinoff of remaining valuable brands like Craftsman, DieHard, and Kenmore.
Agios takes a hit
Agios Pharmaceuticals dropped 12% after investors reacted negatively to the latest data from clinical studies concerning key developmental drugs. At first glance, some of the news about the drugs was positive. Data from the Drive phase 2 study of AG-348 for treating pyruvate kinase deficiency demonstrated a direct link between increases in hemoglobin levels and activation of the PKR pathway, which is an element of how AG-348 aims to treat patients. Also, the phase 1 trial of AG-519 shows that the drug is well-tolerated and works in ways similar to AG-348.
However, investors were nervous that red blood cell increases weren't as prevalent among AG-348 users as suggested by earlier data, and safety concerns have others worried about AG-519's status as an earlier-stage treatment in the same category. Agios will want to see data promoting a clearer conclusion in the future.
Tailored Brands dresses down
Finally, Tailored Brands declined 7% in light of a downgrade from analysts at Deutsche Bank. The company behind key men's clothing lines Men's Wearhouse and Jos. A. Bank got its rating cut from buy to hold, with Deutsche saying that the stock's climb of more than 30% since the early November presidential election has fully reflected Tailored Brands's ability to recover from its recent woes.
In addition, warm weather throughout much of the country could weigh on Tailored Brands' same-store sales during the quarter. Even if the key men's clothing concepts take off during 2017, it'll take time for the company to regain momentum and return to its full potential as a growth stock.
10 stocks we like better than Men's Wearhouse When investing geniuses David and Tom Gardner have a stock tip, it can pay to listen. After all, the newsletter they have run for over a decade, Motley Fool Stock Advisor, has tripled the market.*
David and Tom just revealed what they believe are the 10 best stocks for investors to buy right now... and Men's Wearhouse wasn't one of them! That's right -- they think these 10 stocks are even better buys.
Click here to learn about these picks!
*Stock Advisor returns as of Nov. 7, 2016
Dan Caplinger has no position in any stocks mentioned. The Motley Fool has no position in any of the stocks mentioned. Try any of our Foolish newsletter services free for 30 days. We Fools may not all hold the same opinions, but we all believe that considering a diverse range of insights makes us better investors. The Motley Fool has a disclosure policy.