Why Sears Holding Corp. Stock Plummeted Today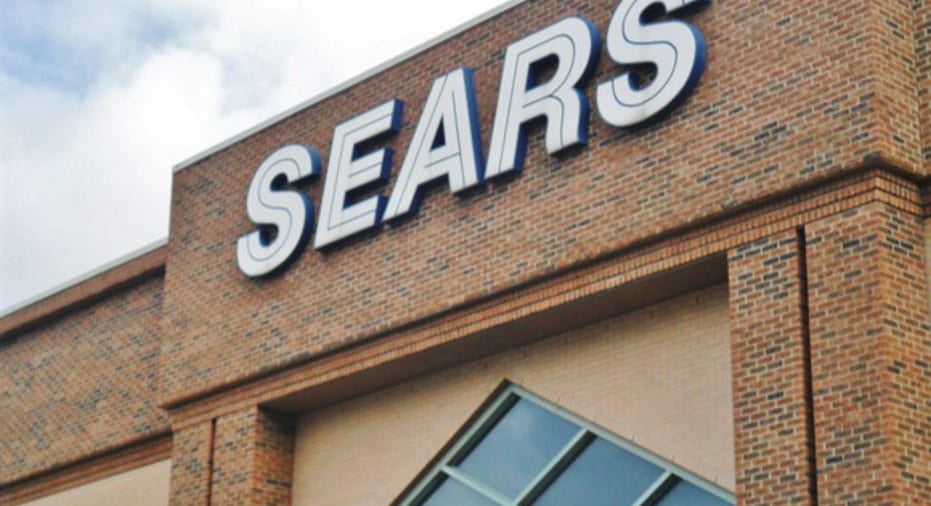 What happened
Shares ofSears Holding Corp.(NASDAQ: SHLD) were getting hammered again today after the company acknowledged that it is at risk of bankruptcy, calling itself a "going concern" in its 10-K filing.As of 11:03 a.m. EDT, the stock was down 13.9%.
Image source: The Motley Fool.
So what
In its annual report filed with the Securities and Exchange Commission, Sears said, "Our historical operating results indicate substantial doubt exists related to the Company's ability to continue as a going concern." It was a staggering admission by a company that was the No. 1 retailer in the country just a generation ago, and the first time it has formally admitted that it may not survive.
Sears, which also owns Kmart, has put up operating losses since 2011, and has seen comparable sales dwindle since then as it's been the victim of self-inflicted errors and the general decline in department store retail. During that time, Sears has sold off a number of brands includingLands' End andCraftsman, and has also shifted some of its stores into a real estate investment trust. While those moves have freed up cash, they have not solved the the underlying problem of the company's poorly performing stores.
Now what
Sears' admission may have been a surprising dose of reality, but it does little to shore up hopes for investors. The writing has been on the wall for a long time with Sears. At this point, bankruptcy is only a matter of time.
10 stocks we like better than Sears HoldingsWhen investing geniuses David and Tom Gardner have a stock tip, it can pay to listen. After all, the newsletter they have run for over a decade, Motley Fool Stock Advisor, has tripled the market.*
David and Tom just revealed what they believe are the 10 best stocks for investors to buy right now... and Sears Holdings wasn't one of them! That's right -- they think these 10 stocks are even better buys.
Click here to learn about these picks!
*Stock Advisor returns as of February 6, 2017
Jeremy Bowman has no position in any stocks mentioned. The Motley Fool has no position in any of the stocks mentioned. The Motley Fool has a disclosure policy.