Why Sarepta Therapeutics Shares Are Jumping 10% Today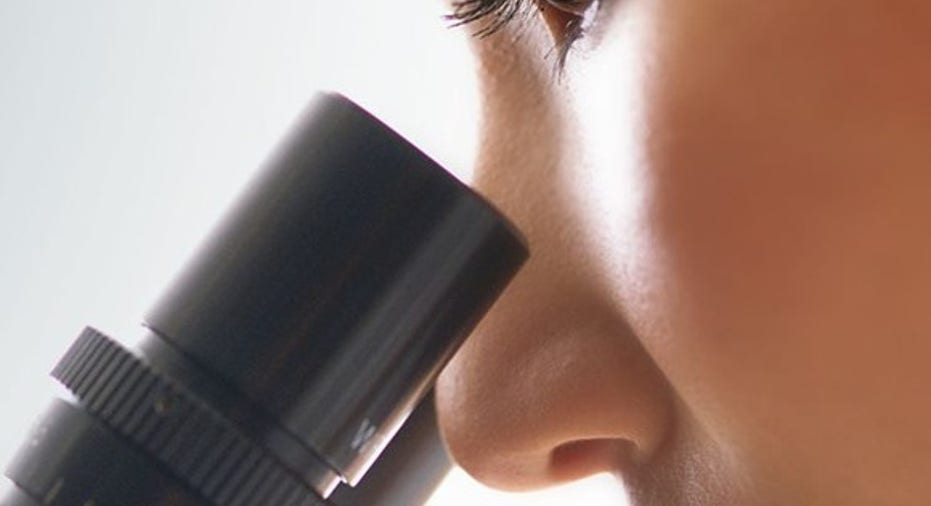 Image source: Sarepta Therapeutics.
What: After the company reported that it will be selling $37.5 million in shares to bolster its balance sheet, Sarepta Therapeutics shares gained 10% earlier today.
So what: The clinical-stage drug developer is awaiting an FDA go/no-go decision on its Duchenne muscular dystrophy (DMD) drug, eteplirsen, and yesterday, management announced it will sell about 1.9 million shares at an assumed offering price of $19.67 per share. That offering is expected to raise $37.5 million, before fees, and once complete, there will be 47.5 million shares of Sarepta Therapeutics outstanding.
In a filing with the SEC,Sarepta Therapeutics reports that its cash and short-term investments balance exiting March will be $166.7 million, including the offering proceeds, up from $129.1 million, as previously reported.
Sarepta Therapeutics intends to use the money raised by the offering to fund general operations, including to pay for expenses that may be associated with the production and marketing of eteplirsen, if it gets approved.
Now what:Usually, when companies announce stock offerings, their shares sell off. In this case, it appears investors view the move by management to shore-up finances ahead of a FDA decision as savvy. After all, this offering givesmanagementwiggle room ahead of what is a very uncertain future for eteplirsen.
In April, eteplirsen failed to win a recommendation for approval by a key advisory committee, and in May, the FDA delayed its planned decision date. As a result, it's unclear when a decision could be coming, or if the drug will even get approved.
If the FDA does gives eteplirsen the OK, this money can be used to get it into patients' hands more quickly. If the FDA rejects the drug, the company will need the extra cash to fund any additional required trials for eteplirsen, or other R&D programs.
Overall, what regulators will do with eteplirsen is anyone's guess, and that means most investors should stay away from Sarepta Therapeutics. The FDA decision is likely to be a binary event that could easily send shares soaring or crashing, and that makes it incredibly risky.
The article Why Sarepta Therapeutics Shares Are Jumping 10% Today originally appeared on Fool.com.
Todd Campbell has no position in any stocks mentioned.Todd owns E.B. Capital Markets, LLC. E.B. Capital's clients may have positions in the companies mentioned. Like this article? Follow him onTwitter where he goes by the handle@ebcapital to see more articles like this.The Motley Fool has no position in any of the stocks mentioned. Try any of our Foolish newsletter services free for 30 days. We Fools may not all hold the same opinions, but we all believe that considering a diverse range of insights makes us better investors. The Motley Fool has a disclosure policy.
Copyright 1995 - 2016 The Motley Fool, LLC. All rights reserved. The Motley Fool has a disclosure policy.