Why Royal Caribbean Cruises, Cerner, and Align Technology Jumped Today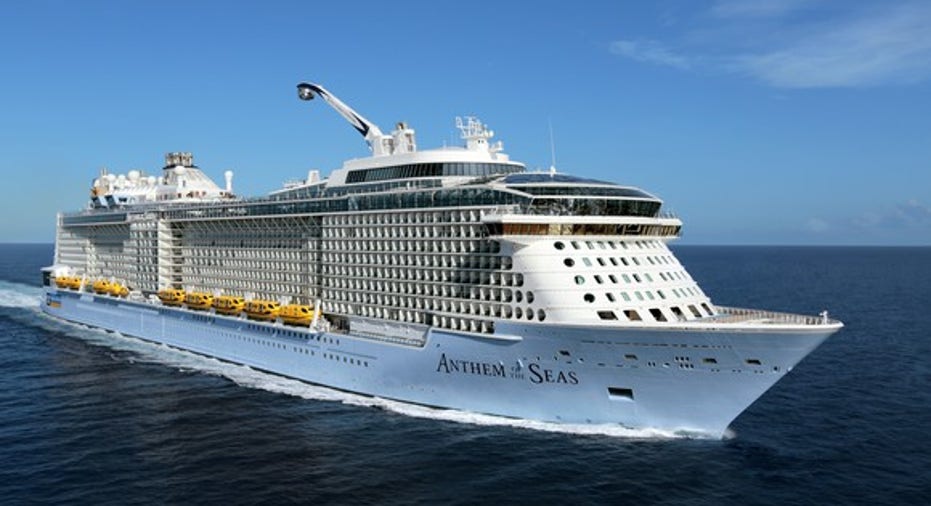 Friday was a sluggish end to a strong week, and the Dow and S&P closed the day with losses of around a quarter percent. Most market participants focused on the first-quarter gross domestic product statistics from the Commerce Department, which at 0.7% marked the weakest growth rate for the U.S. economy in three years. Readings on consumer spending were surprisingly weak, especially in light of more encouraging news on home sales, but many of those who follow retail suspect that things have already picked up during the current quarter.
Some individual companies also had good news to report, and Royal Caribbean Cruises (NYSE: RCL), Cerner (NASDAQ: CERN), and Align Technology (NASDAQ: ALGN) were among the best performers on the day. Below, we'll look more closely at these stocks to tell you why they did so well.
Royal Caribbean sails ahead
Shares of Royal Caribbean Cruises finished 6% higher after the company reported its first-quarter financial results. The cruise operator said that net income more than doubled from year-ago levels on a 5% rise in revenue, as substantially reduced operating costs fell through to the bottom line. Volume metrics were strong, with gains in number of passengers carried, number of cruise-days booked, and occupancy rates on the company's vessels. In response, Royal Caribbean boosted its full-year earnings outlook and now believes it will post between $7.00 and $7.20 per share for 2017. Add to that a new authorization for a $500 million stock repurchase program, and investors are responding favorably to the confidence that Royal Caribbean has in itself and its future prospects.
Image source: Royal Caribbean.
Cerner stays healthy
Cerner stock rose 8% in the wake of the company's first-quarter earnings report. The health information technology specialist said that bookings and revenue were up slightly more than it had originally expected in its previous guidance, and adjusted earnings were also at the high end of its predicted range. The company continued to take advantage of strong demand for health IT services, citing several new client wins among the factors accelerating its top-line growth. Cerner repeated its past guidance for the full year, and it believes that its competitive position in solid enough to hold rivals at bay. Backlog growth of 10% to $16.1 billion points to several years' worth of business in Cerner's pipeline, and that only highlights how important its services are to its clients.
Align straightens up with record results
Finally, shares of Align Technology jumped 12%. The maker of Invisalign orthodontic devices said that sales jumped 30% to a record high, with case volume rising by a fifth in North America and at more than double that rate internationally. Align has found that although it originally sought to market to adults needing orthodontic services, use among teens has grown at a faster pace than the company expected. The company also expects its second-quarter growth to be strong, with volume and dollar-value revenue climbing in the neighborhood of 25% to 28%. With nearly 39,000 doctors using Invisalign, Align Technology has a clear hit on its hands, and the biggest question is the extent to which the company can take full advantage of the growth opportunity it has in its arsenal.
Offer from The Motley Fool: The 10 best stocks to buy nowMotley Fool co-founders Tom and David Gardner have spent more than a decade beating the market. In fact, the newsletter they run, Motley Fool Stock Advisor, has tripled the S&P 500!*
Tom and David just revealed their ten top stock picks for investors to buy right now.
Click here to get access to the full list!
*Stock Advisor returns as of 4/3/2017.
Dan Caplinger has no position in any stocks mentioned. The Motley Fool owns shares of and recommends Align Technology. The Motley Fool recommends Cerner. The Motley Fool has a disclosure policy.