Why Ritchie Bros. Auctioneers Incorporated's Stock Fell 12% in December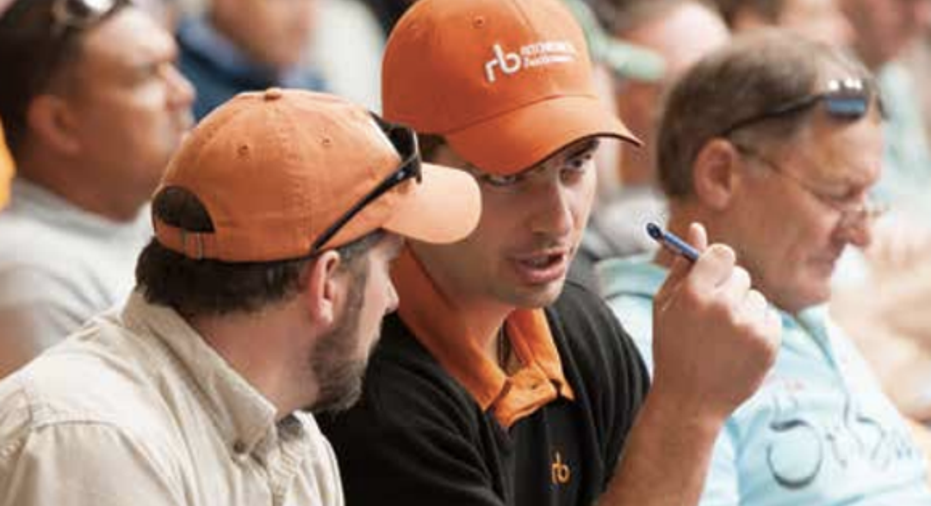 Image source: Ritchie Bros. Auctioneers Incorporated.
What happened?
Shares of Ritchie Bros. Auctioneers Incorporated (NYSE: RBA) declined by around 12% last month. That's something of a drop in the bucket compared to all of 2016, when the stock rose by an investor-pleasing 46%. In fact, you could just look at it as the stock cooling off after a nice run. Only there was some interesting news on Dec. 7, the day the stock started to head lower, that you need to keep in the back of your mind.
So what?
One of the big pieces of news at Ritchie Bros. last year was its October agreement to buy IronPlanet. IronPlanet is an online marketplace for selling used equipment, and it's expected to help further Ritchie Bros.' growth efforts. That's good in theory.
However, on Dec. 7, Ritchie completed the sale of $500 million worth of debt to help fund the deal. That in and of itself isn't big news. However, at the end of the third quarter, Ritchie already had around $100 million worth of long-term debt on its balance sheet. So this acquisition is materially increasing the company's debt load. That's something that should worry investors, as it increases costs and financial risk.
And then, on Dec.15, Ritchie Bros. received a request for additional information from the U.S. Department of Justice relating to the acquisition. The company played down the importance of the DOJ request, but clearly the IronPlanet purchase is receiving extra scrutiny, which is never a good thing.
Now what?
Ritchie Bros. is a good company looking to grow its auction business, with an increasing focus on the online space. It's hard to argue with the direction management is going. However, using back-of-the-envelope math, after the bond sale, debt will increase from about 12% of the capital structure to around 45%. That's a big increase in leverage, even if it's for a good cause. Investors should keep a close eye on the company's balance sheet and interest expenses for a little while. And don't forget the DOJ request, which shouldn't be a big deal... but you can't dismiss it, either.
10 stocks we like better than Ritchie Bros. Auctioneers When investing geniuses David and Tom Gardner have a stock tip, it can pay to listen. After all, the newsletter they have run for over a decade, Motley Fool Stock Advisor, has tripled the market.*
David and Tom just revealed what they believe are the 10 best stocks for investors to buy right now... and Ritchie Bros. Auctioneers wasn't one of them! That's right -- they think these 10 stocks are even better buys.
Click here to learn about these picks!
*Stock Advisor returns as of January 4, 2017
Reuben Brewer has no position in any stocks mentioned. The Motley Fool has no position in any of the stocks mentioned. The Motley Fool has a disclosure policy.