Why Rio Tinto PLC Stock Advanced 19% in April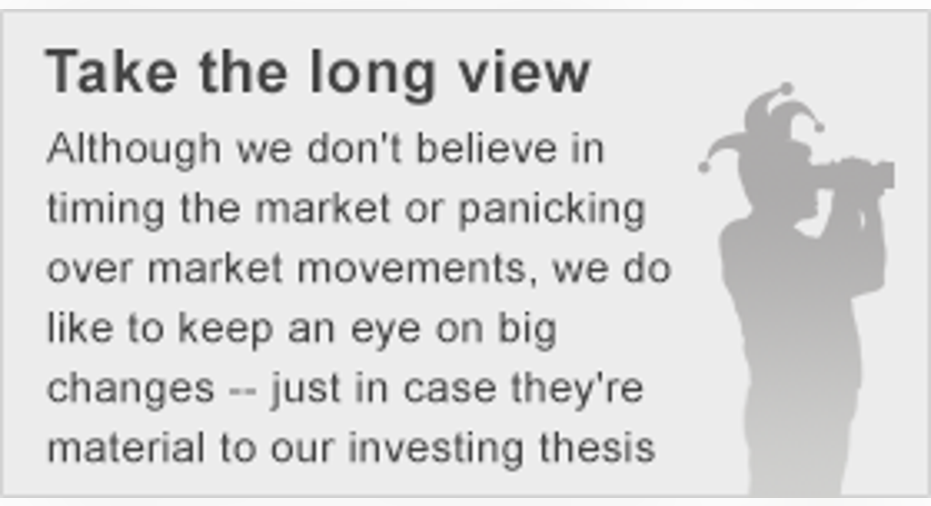 Image source: Rio Tinto.
What: Rio Tinto PLC's shares rose nearly 20% last month. That's not bad and continues a trend that started in mid-January, when commodity prices began heading higher. Between Jan. 15 and the end of April, Rio's shares are up a whopping 45.5%.
So what: Rio Tinto is one of the world's largest and most diversified miners. Some of its biggest products are iron ore, aluminum, and copper, but it also mines for products ranging from diamonds to uranium. That said, iron ore is really the company's biggest contributor, accounting for roughly 60% of underlying EBITDA.
So it shouldn't be any surprise that Rio's shares went up as iron ore prices rose in April. Under CEO Sam Walsh, Rio has been working hard to keep costs down while still investing in key growth projects, like a large copper project that recently got the green light. That's put the miner in a solid position to benefit from the commodity rally. At the same time, there's an important transition taking place right now atop Rio, with Walsh having recently announced his plans to retire at the end of June.
Jean-Sebastien Jacques, who runs the company's copper and coal division, will be taking over as CEO. Although there's no indication of a major change in direction for the company, this is something to keep in the back of your mind over the next few months, at least. Rio is in a transition period, and that could have longer-term implications outside the commodity-price issues that have been driving the shares lately.
Now what: At this point, Rio is probably one of the best-positioned global miners. Not only is it a well-run company with a diversified portfolio of products, but it also doesn't have the overhang of a mining disaster, as do competitors BHP Billiton and Vale. If you're looking for a miner, Rio Tinto is worth a deeper look. However, don't think there's no drama going on at Rio, as the CEO change shows. It shouldn't be too big a deal, but it's worth remembering while you watch the shares rise on commodity news.
The article Why Rio Tinto PLC Stock Advanced 19% in April originally appeared on Fool.com.
Reuben Brewer has no position in any stocks mentioned. The Motley Fool owns shares of Companhia Vale Ads. Try any of our Foolish newsletter services free for 30 days. We Fools may not all hold the same opinions, but we all believe that considering a diverse range of insights makes us better investors. The Motley Fool has a disclosure policy.
Copyright 1995 - 2016 The Motley Fool, LLC. All rights reserved. The Motley Fool has a disclosure policy.