Why Restaurants Face a Difficult 2017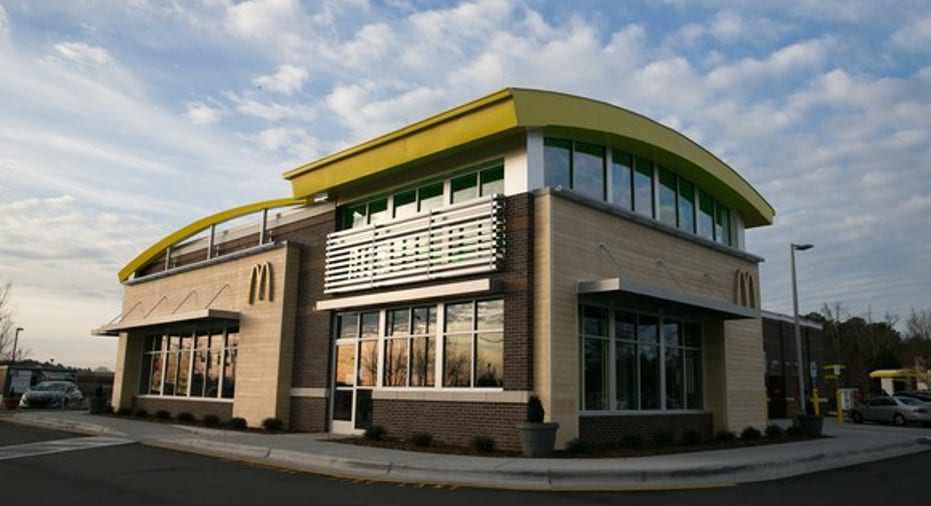 The past year was a tough one for many restaurant chains as even the successful ones had to deal with significant negative headwinds. Companies that struggled, including Chipotle (NYSE: CMG), are likely happy to turn the calendar page over and try again in the new year. Another chain, McDonald's (NYSE: MCD), which had a solid 2016, may have trouble repeating that success in 2017, while Starbucks (NASDAQ: SBUX) andDarden Restaurants, two 2016 winners, look well-positioned to do it again in the coming year.
In general, however, whether you're fighting your way back from a food-safety disaster like Chipotle, finding renewed success like McDonald's, or coming off a strong year, the coming 12 months won't be easy. That's not because of anything these chains (or any others) are doing, but because there will be even more players fighting for a market experiencing a slowdown in growth.
McDonald's had a solid 2016, but it could have trouble repeating that success in 2017. Image source: McDonald's.
What will the U.S. consumer be doing?
Fitch Ratings, which describes itself as "a global leader in financial information services," forecasts that U.S. restaurants will continue to face a competitive environment in 2017 "as they navigate changing customer preferences," according to its Outlook report. It's not that Fitch sees a collapse in the restaurant business. Instead the company expects away-from-home food sales to increase just 4% in 2017, down from 5% in 2016.
"Breakfast, value and convenience will draw customers over the next year," wrote Fitch. That should benefit Starbucks and Darden Restaurants' Olive Garden chain, according to Fitch, "given the former's strong position in the coffee market and improvement at Olive Garden, which continues to gain traction with ToGo orders and its value perception..."
"Even as the job market improves, consumers are looking for relatively low price points and the convenience to order online when they eat away from home," said Fitch Senior Director Carla Norfleet. "With persistent food price deflation, deal promotions will likely be a tactic restaurants use to get people in the door."
McDonald's is in a tough position
McDonald's had a comeback year in 2016 driven by its decision to offer all-day breakfast. That led to a turnaround in same-store sales in the U.S., which will create some tough comparisons if the company cannot deliver another hit. That, plus the rise of fast-causal concepts in the hamburger space set the chain up for a tough year.
"McDonald's Corp. will continue to lose market share in the U.S. due to heightened competition due to the rise of specialty burger competitors and increasing breakfast competition," wrote Fitch. That's a strongly negative outlook for a brand which looked to have put its domestic sales problems behind it by delivering slow growth (1.3% in the third quarter).
Chipotle faces more of the same
Chipotle had a dismal year because of its E. coli scandal. Consumers have punished the company, leading to double-digit same-store sales drops in all thee quarters of 2016 it has reported on, including a drop of 21.9%, in Q3.
"Restaurantoperators will need to look for ways to differentiate themselves from the competition," NPD Restaurant Industry Analyst Bonnie Riggs told Fast Casual. "They will need to find the means to stay relevant in consumers' minds -- innovative products, unique promotions, competitive pricing, stating the benefits of eating at restaurants compared to home -- while delivering an enjoyable experience."
The problem for Chiptole is that its differentiating factor has always been offering higher-quality food than its competitors. Using the branding "food with integrity," the chain long had success based on the idea that its ingredients were higher-quality than other eateries'. That idea was undercut by the E. coli outbreaks, and even though the company has made very public and aggressive attempts to show it has addressed the problem, consumers are at least so far, not accepting that.
Nobody has it easy
While Fitch believes that Starbucks and Darden are well-positioned for a strong year, Chipotle's disaster shows that even well-run companies can hit major road bumps that were not expected. In addition, while McDonald's faces increased competition and difficult comps, it also has defied expectations over the past year.
What's clear is that like in 2016, even successful chains will have to fight for every customer. The overall market remains a difficult one and in some ways consumers have the edge. There are simply more restaurants than the current customer base can support. That's great for people eating out, but a very difficult proposition for successful chains, a restaurant company looking to extend its comeback, or one hoping to finally be forgiven for its past problems.
10 stocks we like better than McDonald's When investing geniuses David and Tom Gardner have a stock tip, it can pay to listen. After all, the newsletter they have run for over a decade, Motley Fool Stock Advisor, has tripled the market.*
David and Tom just revealed what they believe are the 10 best stocks for investors to buy right now... and McDonald's wasn't one of them! That's right -- they think these 10 stocks are even better buys.
Click here to learn about these picks!
*Stock Advisor returns as of Nov. 7, 2016
Daniel Kline has no position in any stocks mentioned. He had an iced coffee from McDonald's and it was way too sweet. The Motley Fool owns shares of and recommends Chipotle Mexican Grill and Starbucks. The Motley Fool has a disclosure policy.