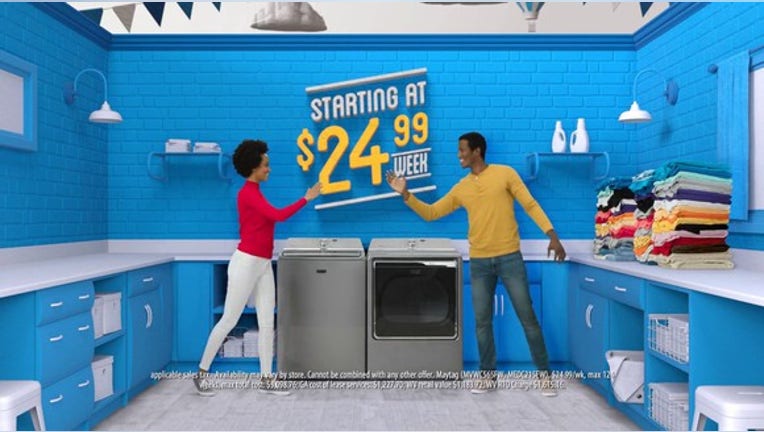 What happened
Shares of Rent-A-Center, Inc.(NASDAQ: RCII)jumped more than 20% in April, according to data fromS&P Global Market Intelligence, as the company that rents and sells furniture and appliances laid out its new strategic plans for future growth.
So what
Rent-A-Center announced a new strategic plan in April, including strengthening its core U.S. business and increasing its investments in technology upgrades. Effective April 10, the company also brought its former CEO and co-founder, Mark Speese, back into the CEO role. Speese had been serving as interim CEO after the former one left in January.
After these strategic updates, the company and its stockgot a major showing of confidence from industry analysts at the Raymond James, whoset a $15 price target on the stock -- suggesting a 50% upside from where the stock was trading at the time.
Image source: Rent-a-center Inc.
Now what
While Rent-a-center had a great performance in April, it followed a huge drop throughout January, so the stock is now relatively flat year to date. Looking further back is even worse, as the stock has fallen about 64% in the past two years. In fact, the activist investment group Engaged Capitalstarted a campaign in February to urge the company to sell itself outright.
Can Rent-A-Center's new strategic plan help the stock to grow as the company continues to try to reclaim previously glory? Even the Raymond James analysts believe it will take time, and that the company will probably stay pressured in the short term. Still, in the company's Q1 report released in early May, revenue for the period declined 11%, year over year, but that was better than analysts expected-- helping the stock to start May off on a positive note as well.
10 stocks we like better than Rent-A-CenterWhen investing geniuses David and Tom Gardner have a stock tip, it can pay to listen. After all, the newsletter they have run for over a decade, Motley Fool Stock Advisor, has tripled the market.*
David and Tom just revealed what they believe are the 10 best stocks for investors to buy right now... and Rent-A-Center wasn't one of them! That's right -- they think these 10 stocks are even better buys.
Click here to learn about these picks!
*Stock Advisor returns as of May 1, 2017
Seth McNew has no position in any stocks mentioned. The Motley Fool has no position in any of the stocks mentioned. The Motley Fool has a disclosure policy.