Why Relypsa Inc.'s Shares Are Crashing 16% Today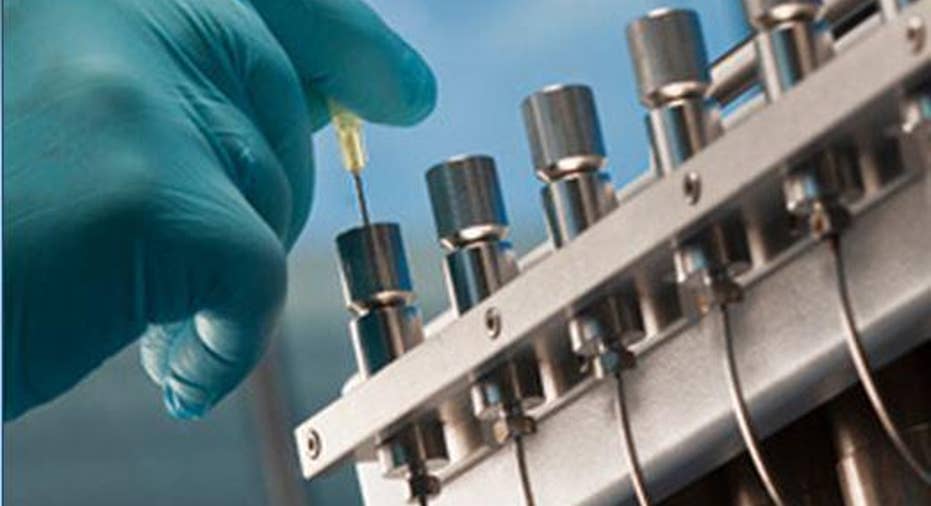 SOURCE: RELYPSA, INC.
What:After closing an offering of $150 million in senior-secured loans yesterday, shares ofRelypsa are trading lower by 15.9% at 11:00 a.m. EST Wednesday morning.
So what: The company has borrowed $150 million in order to repay $17 million in existing debt, and to fund ongoing operations. The secured loans mature in April 2022, and carry a 11.5% annual interest rate.
Investors may be wondering why Relypsa is willing to pay such an exorbitant interest rate on these loans, when theoretically, it could have raised money from share offerings. Share offerings dilute investors, but they're often favored by young companies because they can be less costly and onerous to quarterly cash flows.
In fact, Relypsa has been actively tapping equity markets for funding, too. At-the-market stock offerings earlier this year increased the company's cash and short-term investments to $285 million on Dec 31, on a pro forma basis.
Regardless, the money will help support commercialization efforts for Veltassa, a drug that won FDA approval last fall to treat patients with too-high levels of potassium in their blood. Typically, this condition occurs in patients with acute or chronic kidney disease or heart failure, particularly in those who are taking drugs inhibiting the renin-angiotensin-aldosterone system, which regulates blood pressure. Relypsa estimates that there are 3 million patients with chronic kidney disease or heart failure in the U.S. that suffer from this condition.
Now what: It can be costly to launch drugs for major indications like this. Relypsa hasn't partnered with a larger company on Veltassa, so it's footing the bill all by itself.
Previously, rumors circulated that Relypsa could be the target of a suitor; however, the loans may indicate that Relypsa wasn't able to agree on a price, or that those rumors were false.
Relypsa is scheduled to update investors on its first-quarter financial performance after the bell today. Investors will want to see how quickly Valtassa is winning market share and growing sales. Hopefully, they'll gain additional insight into the reasoning behind the size of the company's borrowings and associated interest expense. Until that happens, investors are best off sitting on the sidelines and focusing on other investment opportunities, rather than stepping up and buying this drop.
The article Why Relypsa Inc.'s Shares Are Crashing 16% Today originally appeared on Fool.com.
Todd Campbell has no position in any stocks mentioned.Todd owns E.B. Capital Markets, LLC. E.B. Capital's clients may have positions in the companies mentioned. Like this article? Follow him onTwitter where he goes by the handle@ebcapitalto see more articles like this.The Motley Fool has no position in any of the stocks mentioned. Try any of our Foolish newsletter services free for 30 days. We Fools may not all hold the same opinions, but we all believe that considering a diverse range of insights makes us better investors. The Motley Fool has a disclosure policy.
Copyright 1995 - 2016 The Motley Fool, LLC. All rights reserved. The Motley Fool has a disclosure policy.