Why Relypsa Inc Fell 16% Today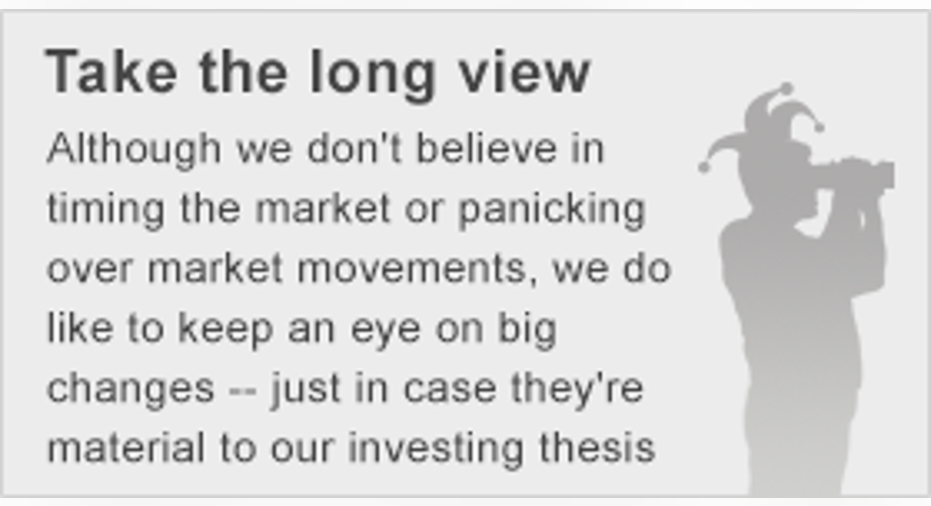 IMAGE SOURCE: RELYPSA.
What: Relypsa fell 16% on Friday after Benzinga reported that the biotech was no longer working with investment bank Centerview Partners Holdings, as reported by Reuters last week.
So what: In the M&A world of he said, she said, the latest report is always going to be the one that investors focus on. But even with today's drop, shares in the company are considerably higher than where they were before the Reuters' report that the company was exploring a sale.
Now what: Hopefully, investors who bought shares solely because they hoped Relypsa would sell itself for a higher price learned their lessons. It's OK to buy a takeout target, but you have to believe it can go up even if the sale doesn't materialize. Clearly, that's not the case here.
Just because Relypsa isn't working with Centerview Partners -- if the report is even true, because Benzinga just cites "a source familiar with the matter" -- doesn't mean that Relypsa won't find a buyer in the near future. Companies sometimes work with multiple investment bankers to cast the widest net.
If you're going to buy shares now, do it because you have confidence in Veltassa, Relypsa's drug to treat high potassium levels in the blood, or hyperkalemia -- not because you're hoping another company likes the drug.
The article Why Relypsa Inc Fell 16% Today originally appeared on Fool.com.
Brian Orelli and The Motley Fool have no position in any of the stocks mentioned. Try any of our Foolish newsletter services free for 30 days. We Fools may not all hold the same opinions, but we all believe that considering a diverse range of insights makes us better investors. The Motley Fool has a disclosure policy.
Copyright 1995 - 2016 The Motley Fool, LLC. All rights reserved. The Motley Fool has a disclosure policy.