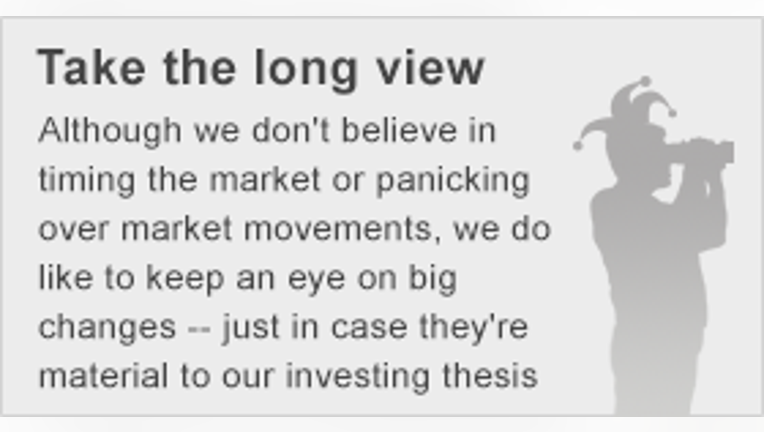 Image source: Rayonier Advanced Materials.
What: Shares of Rayonier Advanced Materials Inc. jumped as much as 35% today after reporting better-than-expected earnings.
So what: First-quarter 2016 revenue fell 2% to $218 million as cellulose specialties sale prices and volumes fell. Net income, however, nearly doubled to $21 million, or $0.49 per share. On an adjusted basis, which pulls out one-time items, earnings per share were $0.36 versus a $0.15 estimate from Wall Street.
Now what: Prices and volumes continue to be weak for Rayonier Advanced Materials, but cost-cutting measures are starting to kick in. As a result, management increased EBITDA and adjusted free cash flow guidance by $10 million to $185 million-$200 million and $85 million-$95 million, respectively. This increase in cash flow is a real positive short term, but keep an eye on the long-term pricing and volume trends as the year goes on. Long term, if there's no recovery in demand, the business will deteriorate over time and that should still be a concern despite today's pop.
The article Why Rayonier Advanced Materials Inc.'s Shares Jumped 35% Today originally appeared on Fool.com.
Travis Hoium has no position in any stocks mentioned. The Motley Fool has no position in any of the stocks mentioned. Try any of our Foolish newsletter services free for 30 days. We Fools may not all hold the same opinions, but we all believe that considering a diverse range of insights makes us better investors. The Motley Fool has a disclosure policy.
Copyright 1995 - 2016 The Motley Fool, LLC. All rights reserved. The Motley Fool has a disclosure policy.