Why Raptor Pharmaceuticals Corp. Stock Rose 25% in March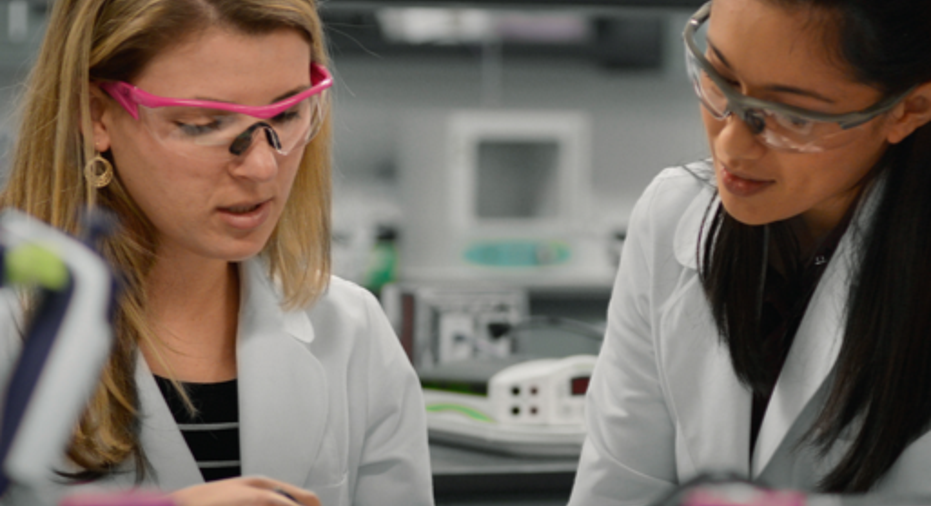 Image source: Raptor Pharmaceuticals Corp.
What: Shares of Raptor Pharmaceuticals Corp.(NASDAQ: RPTP), a biopharmaceutical focused on treating rare diseases, rose 25% last month, according to data from S&P Global Market Intelligence.
So what:An announcement mid-month that the FDA would expedite the review of inhaled antibiotic Quinsair gave the stock a solid boost. The main ingredient, levofloxacin, is decades-old, but this would be the first inhaled version for adults with cystic fibrosis.
A week later, Canadian regulators accepted an application for Raptor's only commercial-stage product, Procysbi. That bolstered the previous week's gains, which continued into April as reported rumors of a potential sale led to a 20% spike in minutes.
Lack of official comment is quickly deflating that balloon, but the stock is as prone to soaring, and diving, as its name suggests. Last year, its shares fell 40% in a day, after Procybsci failed a nonalcoholic steatohepatitistrial that would have expanded its label.
Now what:At present, Raptor's only commercial-stage product is Procysbi, also known as RP103. It's a specially coated version of a drug first approved in 1994,cysteamine bitartrate, for treatment of children with an ultra-rare metabolic disease called nephropathic cystinosis.
Steady doses of cysteamine bitartrate allow them to lead relatively normal lives. Mylan began marketing a pill form in 1995, but the trouble is, it required dosing every six hours.Raptor's contribution is an enteric coating that resists stomach acid and then dissolves more slowly in the small intestine, allowing dosing every 12 hours.
Image source: Raptor Pharmaceuticals Corp.
Enteric coatings are even older thancysteamine bitartrate, but with fewer than 500 U.S. patients suffering from nephropathic cystinosis, their plight went unnoticed until Raptor won approval and, more incredibly, reimbursement, for Procysbi. Mylan's six-hour version costs about $140 for 400 50 mg pills,but U.S. commercial insurers reimburse Raptor at a rate of$17,812.50 per bottle of 250 75-mg capsules.The recommended maintenance dosage for a 50-pound child is eight of those pills, twice a day, costing insurers over $416,000 per year.
In the E.U., reimbursement rates are far lower, and I don't expect Health Canada to pay such a large price, either. This means the impressive revenue growth we've seen from Procysbi will probably level off soon.
I would never have dreamed Procysbi would earn reimbursement at a rate that makes it one of the world's most expensive medicines, given its limited contribution to medical science.
Who knows what kind of reimbursement rates it can secure for its inhaled version of a decades-old antibiotic, Quinsair.For the sake of Raptor's shareholders, I hope it's equally stunning. Running clinical trials for a simple cystine reducer in nonalcoholic steatohepatitis, Huntington's disease, and mitochondrial diseases isn't cheap.
As a result, Raptor has yet to produce a profit. If increasing scrutiny of pricey specialty drugs impedes its ability to charge a king's ransom for decades-old drugs with new-ish delivery methods, it never will.
The article Why Raptor Pharmaceuticals Corp. Stock Rose 25% in March originally appeared on Fool.com.
Cory Renauer has no position in any stocks mentioned. The Motley Fool has no position in any of the stocks mentioned. Try any of our Foolish newsletter services free for 30 days. We Fools may not all hold the same opinions, but we all believe that considering a diverse range of insights makes us better investors. The Motley Fool has a disclosure policy.
Copyright 1995 - 2016 The Motley Fool, LLC. All rights reserved. The Motley Fool has a disclosure policy.