Why Ralph Lauren, Cirrus Logic, and TD Ameritrade Slumped Today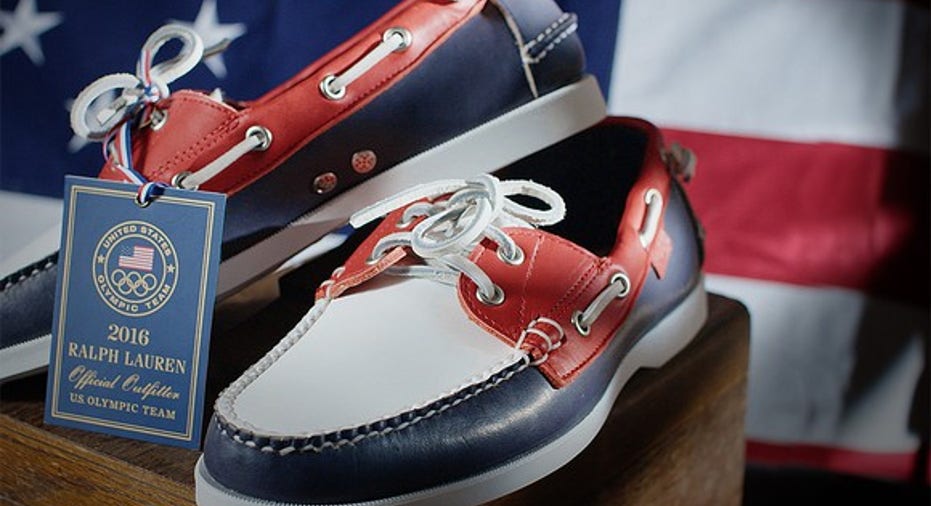 Thursday was a quiet day on Wall Street, as major market benchmarks all finished very close to the unchanged level. Earnings season continued to go fairly well, pointing to the strength of the U.S. economy, but some investors remain cautious in the wake of uncertainty on the geopolitical front.
Even though the overall market posted little change, some stocks took a pretty substantial hit. Ralph Lauren (NYSE: RL), Cirrus Logic (NASDAQ: CRUS), and TD Ameritrade (NASDAQ: AMTD) were among the worst performers on the day. Below, we'll look more closely at these stocks to tell you why they did so poorly.
Image source: Ralph Lauren.
Ralph Lauren's CEO goes out of style
Ralph Lauren dropped 12% after a management shakeup led to the announcement that CEO Stefan Larsson will leave effective May 1. Founder and executive chairman Ralph Lauren said in the company's press release that he and Larsson "have found that we have different views on how to evolve the creative and consumer-facing parts of the business."
For a while after Larsson's 2015 arrival at Ralph Lauren, investors had been pleased that the company's founder had passed the baton to someone else, but tough industry conditions have weighed on its performance. With the company's fiscal third-quarter results including double-digit declines in revenue and earnings from year-ago levels, Ralph Lauren appeared ready for a change, but shareholders appear not to be sure that getting rid of Larsson was the right way to move forward.
Cirrus can't satisfy investors
Cirrus Logic plunged 14% despite releasing fairly favorable fiscal third-quarter financial results. Sales climbed by half compared to the year-ago quarter, and adjusted earnings soared by roughly three-quarters.
After Cirrus Logic's biggest customer reported such strong results earlier in the week, investors weren't surprised to see the good backward-looking results. But what they weren't happy about were Cirrus' guidance going forward, which included much slower growth estimates for the fiscal fourth quarter. Because of the company's traditional reliance on a single customer, Cirrus Logic is likely to remain volatile unless it can diversify its base and bring on new supply relationships going forward.
TD Ameritrade gets hit by a competitor
Finally, TD Ameritrade dropped 9%. The online brokerage giant fell in response to a competitive move from Charles Schwab (NYSE: SCHW), which reduced its typical stock commission rate from $8.95 to $6.95 per trade. The move puts Schwab even further below TD Ameritrade's $9.99 commission rate, and some investors worry that the decision could prompt customers to defect to Schwab going forward.
Others, however, believe that most customers tend to stay with platforms that they're comfortable with absent a compelling reason to leave, and a $2 price cut won't have a major impact on infrequent traders. Still, shareholders seem nervous that TD Ameritrade might have to respond in kind, cutting revenue at a time when many were hoping the brokerage industry would finally be able to bounce back from headwinds like low interest rates.
10 stocks we like better than Ralph Lauren Corp When investing geniuses David and Tom Gardner have a stock tip, it can pay to listen. After all, the newsletter they have run for over a decade, Motley Fool Stock Advisor, has tripled the market.*
David and Tom just revealed what they believe are the 10 best stocks for investors to buy right now... and Ralph Lauren Corp wasn't one of them! That's right -- they think these 10 stocks are even better buys.
Click here to learn about these picks!
*Stock Advisor returns as of January 4, 2017
Dan Caplinger has no position in any stocks mentioned. The Motley Fool owns shares of and recommends TD Ameritrade. The Motley Fool recommends Cirrus Logic. The Motley Fool has a disclosure policy.