Why PTC Therapeutics Jumped 10% In May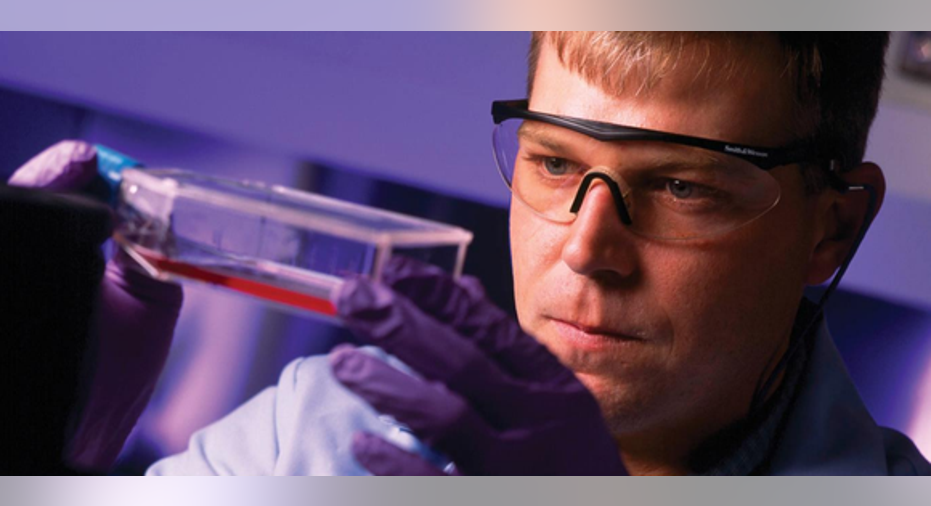 Image source: PTC Therapeutics.
What: After the company reported first quarter financials and updated investors on the progress it's making with Translarna, a therapy for Duchenne muscular dystrophy (DMD) that's approved in the EU, shares in PTC Therapeutics rallied 10% last month,according toS&P Global Market Intelligence.
So What:It's been a roller coast ride for PTC Therapeutics investors. The company's Translarna won conditional approval in the EU in 2014, however, the FDA rejected considering the company's application for approval in the U.S. last year.
After the FDA rejection, shares nose-dived, but investors became more interested in the stock last month after competitor Sarepta Therapeuticsfailed to win-over a key advisory committee considering the merits of its DMD drug, eteplirsen.
Because there's a significant unmet need for new therapies targeting DMD, investors are hopeful that the FDA will reconsider their decision on Translarna. During PTC Therapeutics' first quarter earnings conference call, management added conviction to that thinking by saying it's having discussions with the FDA regarding their decision.
Now What:The FDA rejection of Translarna's application led to PTC Therapeutics cutting their staff by 18% and that right-sizing could accelerate the company's path to profitability, depending on how sales in the EU progress.
Currently, Translarna is conditionally approved in the EU and that means EU regulators evaluate whether to continue to allow Translarna to remain on the market annually. A decision by the EU on Translarna's conditional approval for this year is expected soon.
Last quarter, Translarna's sales in the EU totaled $19 million, or 49% more than sales were in the fourth quarter. That pace would seem to put the company on track to deliver on its forecast for Translarna sales of at least $65 million this year.
Investors should know that data from a trial that could expand Translarna's label to include some patients with cystic fibrosis is expected early next year too. If that data is good, then an approval could significantly increase Translarna's peak sales potential.
Of course, PTC Therapeutics ability to grow sales this year and in the future depends on Translarna remaining available. Since the EU approval is conditional and there's no line of sight to an FDA approval, this is far from a risk-free company. For that reason, most investors might be better served focusing on other investment ideas that are less risky.
The article Why PTC Therapeutics Jumped 10% In May originally appeared on Fool.com.
Todd Campbell has no position in any stocks mentioned.Todd owns E.B. Capital Markets, LLC. E.B. Capital's clients may have positions in the companies mentioned. Like this article? Follow him onTwitter where he goes by the handle@ebcapital to see more articles like this.The Motley Fool has no position in any of the stocks mentioned. Try any of our Foolish newsletter services free for 30 days. We Fools may not all hold the same opinions, but we all believe that considering a diverse range of insights makes us better investors. The Motley Fool has a disclosure policy.
Copyright 1995 - 2016 The Motley Fool, LLC. All rights reserved. The Motley Fool has a disclosure policy.