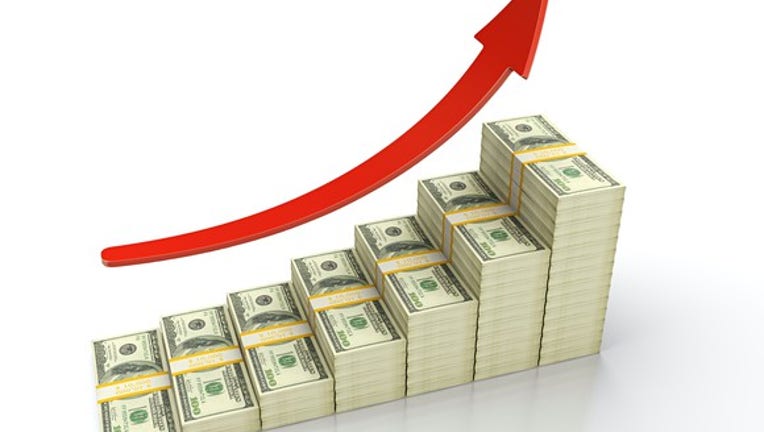 IMAGE SOURCE: GETTY IMAGES.
What happened
Investors in PTC Therapeutics (NASDAQ: PTCT), a biotech focused onrare diseases,are having a pleasant start to the trading week. Shares are up by 10% as of 10:45 a.m. EST on Monday.
So what
Shareholders can thank analysts at Credit Suisse for the company's surging stock price. Credit Suisse upgraded the shares to outperform from their prior rating of neutral and set aprice target of $25. That's up from their prior outlook of $15 and is also well above Friday's closing price of $11.30.
The upgrade was issued in response to Friday's news that the Committee for Medicinal Products for Human Use (CHMP) had recommended the renewal of the conditional approval of PTC's Duchenne muscular dystrophy drug Translarna. While the recommendation isn'tguaranteed to lead to an approval, regulators usually follow the committee's advice. That has analysts at Credit Suisse believing that a huge risk has been taken off the table, hence the upgrade.
Shares rallied on Monday in response.
Now what
Translarna is PTC Therapeutics' only commercial-stage drug, so there is no doubt that Friday's news was hugely important to the company's future. PTC expects to ring up roughly$65 million to $85 million in total sales for the full year, so seeing the recommendation gothe other way would have been a huge blow to future financial statements.
It is also worth noting that the CHMP's recommendation might be helpful in the company's continued quest to win Food and Drug Administration approval. Thus far, the agency hasn't even been willing to accept Translarna for review, which is a decisionthat PTC has attempted to overturn. PTC might now have a little bit more firepower on its side, especially when considering that the FDA made the controversial decision to approve Sarepta Therapeutics' (NASDAQ: SRPT) DMD drugExondys 51. Sarepta was able to do so in partbecauseof the passionate testimonials that were given by representatives of the DMD community. If PTC can get its drug accepted for review, it has already said that it plans to follow asimilarstrategy.
While the waiting game with the FDA continues, investors should remain focused on thecompany'sexpansion efforts in Europe. They should also keep a close eye on trial results usingTranslarna as a potential treatment for cystic fibrosis, which holds promise to greatly expand the drug's addressable market. However, until the company reaches profitability, its share price is likely going to remain volatile based on the news of the day. Long-term shareholders should continue to expect a bumpy ride ahead.
Forget the 2016 Election: 10 stocks we like better than PTC Therapeutics Donald Trump was just elected president, and volatility is up. But here's why you should ignore the election:
Investing geniuses Tom and David Gardner have spent a long time beating the market no matter who's in the White House. In fact, the newsletter they have run for over a decade, Motley Fool Stock Advisor, has tripled the market.*
David and Tom just revealed what they believe are the ten best stocks for investors to buy right now... and PTC Therapeutics wasn't one of them! That's right -- they think these 10 stocks are even better buys.
Click here to learn about these picks!
*Stock Advisor returns as of November 7, 2016
Brian Feroldi has no position in any stocks mentioned.Like this article? Follow him onTwitter where he goes by the handle@Longtermmindsetor connect with him on LinkedIn to see more articles like this.
The Motley Fool has no position in any of the stocks mentioned. Try any of our Foolish newsletter services free for 30 days. We Fools may not all hold the same opinions, but we all believe that considering a diverse range of insights makes us better investors. The Motley Fool has a disclosure policy.