Why Proto Labs Inc.'s Shares Popped 17% Today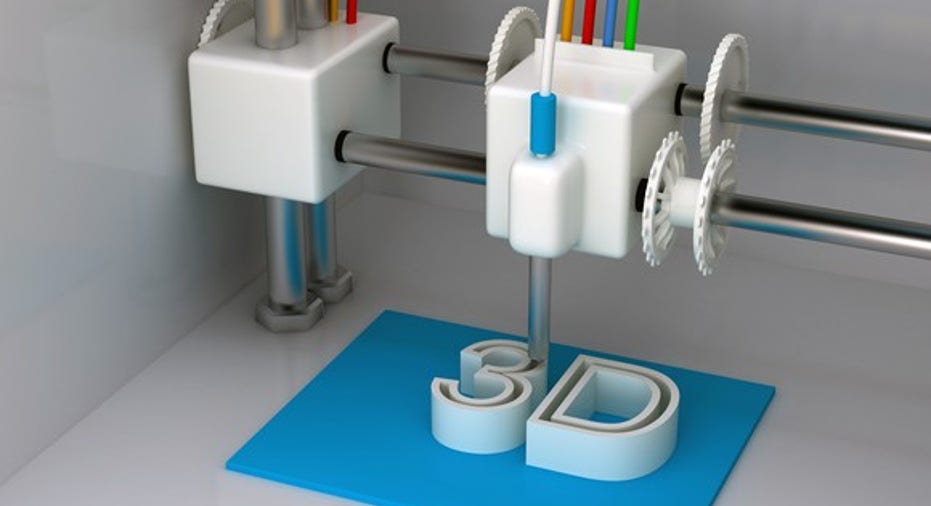 What happened
Shares of rapid manufacturer Proto Labs Inc. (NYSE: PRLB) jumped as much as 16.5% on Thursday after the company reported earnings. As of 11 a.m. EST shares had maintained a gain of 12%, and volume was already triple its daily average.
So what
Revenue fell 2% in the fourth quarter to $72.4 million as research-and-development spending in many industries declined. But revenue from 3D printing was up 8% to $9.8 million as the company integrated its acquisition of Alphaform, and more customers moved toward 3D printing from other molding methods.
Image source: Getty Images.
Net income fell 21.9% to $9.4 million, or $0.35 per share, as marketing and sales and R&D costs ate into the bottom line. But on a non-GAAP (generally accepted accounting principles) basis, earnings were $0.41 per share, which beat estimates of $0.39 per share -- and that's what investors are focusing on in trading today.
Now what
The prototyping business can be choppy, but Proto Labs is adding capabilities that should allow it to maintain a strong market position in the future. Insert molding was added to injection molding last year and 3D printing products were expanded, which will help attract more small and medium-size runs from product developers.
The decline in top- and bottom-line results last quarter doesn't look great, but keep in mind that revenue rose 12.9% overall in 2016. As the market for rapid prototyping and small production runs matures, Proto Labs is in a strong position, and long-term growth should pick up steam.
10 stocks we like better than Proto LabsWhen investing geniuses David and Tom Gardner have a stock tip, it can pay to listen. After all, the newsletter they have run for over a decade, Motley Fool Stock Advisor, has tripled the market.*
David and Tom just revealed what they believe are the 10 best stocks for investors to buy right now... and Proto Labs wasn't one of them! That's right -- they think these 10 stocks are even better buys.
Click here to learn about these picks!
*Stock Advisor returns as of February 6, 2017
Travis Hoium has no position in any stocks mentioned. The Motley Fool owns shares of and recommends Proto Labs. The Motley Fool has a disclosure policy.