Why "Positive" Data Knocked Down Corbus Pharmaceuticals Holdings Inc Today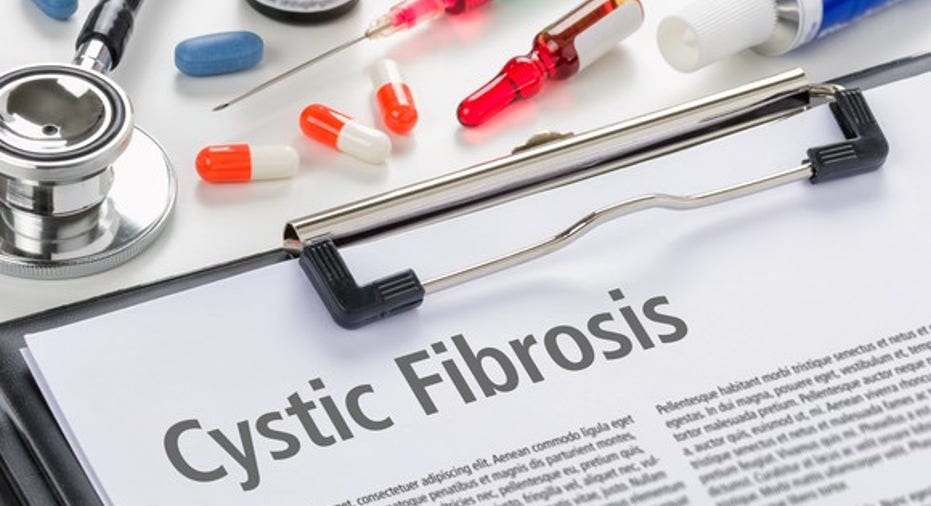 What happened
Corbus Pharmaceuticals (NASDAQ: CRBP) is down 8.3% at 12:42 p.m. EDT, having been down as much as 20% today after announcing results of the phase 2 clinical trial testing its cystic fibrosis drug anabasum, which used to go by JBT-101 and Resunab.
So what
The press release headline sounded good, touting "positive topline data demonstrating anabasum reduces acute pulmonary exacerbations and multiple inflammatory biomarkers." But anyone who's studied cystic fibrosis drugs knows it's the change in theforced expiratory volume in one second (FEV1) percent predicted -- a measurement of lung function -- that the Food and Drug Administration has typically used to measure whether a cystic fibrosis drug is helping patients.
On that measure, the study wasn't the least bit positive, according to the press release:
Stable sounds good, but investors would have liked to see an improvement in patients taking anabasum compared to those taking placebo.
Image source: Getty Images.
Corbus latched onto the 75% reduction in the annualized rate of pulmonary exacerbations requiring treatment with IV antibiotics in patients taking 20 mg of anabasumtwice a day, but the numbers derived to get that 75% reduction are so small that it's hard to know whether the effect is real. There was one patient that had a pulmonary exacerbation requiring treatment with IV antibiotics in the group taking anabasum compared to three patients in the group taking placebo.
And even if the difference is real, it may just be due to the background drugs the patients were taking since more patients in the group taking anabasumwere also on Vertex Pharmaceuticals' cystic fibrosis drugs Orkambi or Kalydeco than in the group taking placebo.
Now what
Corbus Pharmaceuticals plans to meet with its clinical collaborators to go over the data and design the next clinical trial. While cystic fibrosis is a lucrative market, the best plan of action might be to drop the indication rather than investing more money chasing a result that might be a fluke.
Last year, Corbus presented positive -- actually positive -- phase 2 data testing anabasum in patients with systemic sclerosis, a chronic autoimmune disease that affects 90,000 people in the U.S. and Europe. With just $39.4 million in the bank on March 2, developing the drug for that indication as quickly as possible would be a better use of Corbus' limited resources.
10 stocks we like better than Corbus Pharmaceuticals HoldingsWhen investing geniuses David and Tom Gardner have a stock tip, it can pay to listen. After all, the newsletter they have run for over a decade, Motley Fool Stock Advisor, has tripled the market.*
David and Tom just revealed what they believe are the 10 best stocks for investors to buy right now...and Corbus Pharmaceuticals Holdings wasn't one of them! That's right -- they think these 10 stocks are even better buys.
Click here to learn about these picks!
*Stock Advisor returns as of February 6, 2017.
Brian Orelli has no position in any stocks mentioned. The Motley Fool recommends Vertex Pharmaceuticals. The Motley Fool has a disclosure policy.