Why Portola Pharmaceuticals Crashed 56.4% In 2016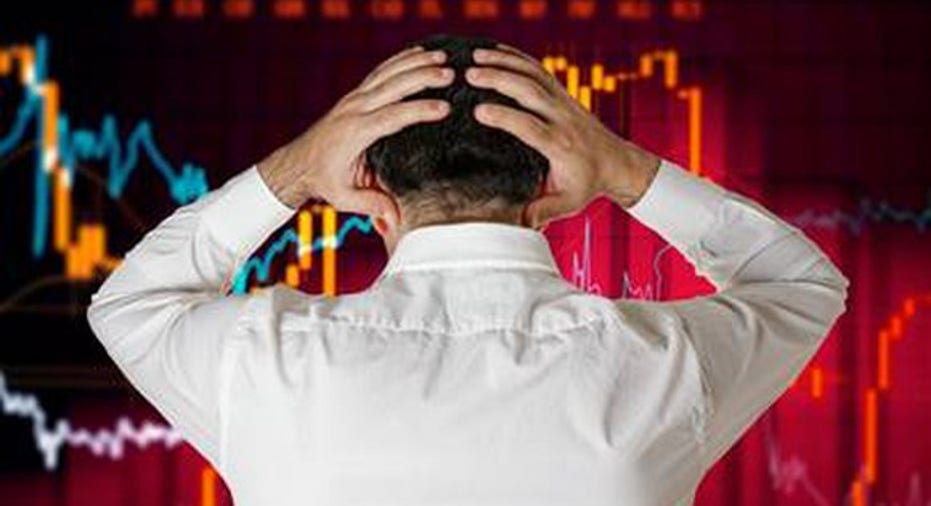 Image source: Getty Images.
What happened
After releasing disappointing phase 3 data early last year and receiving a FDA rejection in August, shares ofPortola Pharmaceuticals (NASDAQ: PTLA) lost 56.4% of their value in 2016,according toS&P Global Market Intelligence.
So what
Portola Pharmaceuticals' most advanced drugs in development are the factor Xa anticoagulant betrixaban and the factor Xa reversal agent AndexXa.
In March, management reported betrixaban phase 3 trial data that left investors questioning the drug's future. Betrixaban was evaluated for use to prevent blood clots in acute, medically ill patients, and while it successfully outperformed the commonly used anticoagulant Lovenox across the entire study, it failed to outperform it in an important subset of patients thought to be most at risk of developing blood clots. The failure in these patients, all of whom had elevated D-dimer levels, raises doubt that the FDA will approve betrixaban when it issues a decision on June 24, 2017.
Portola Pharmaceuticals reported more bad news in Augustwhen the company announced it had received a complete response letter from the FDA for AndexXa, rather than an approval.
If it had been approved, AndexXa would have become the only agent that's FDA approved to reverse the anticoagulation activity of factor Xa drugs, which are increasingly being used instead of the age-old blood-thinner warfarin. As part of AndexXa's rejection letter, the FDA requested additional efficacy data supporting AndexXa's use with less commonly prescribed factor Xa therapies. The FDA also requested additional insight into AndexXa's manufacturing process.
Now what
The one-two punch created enough pessimism to prompt investors to scurry for the exits. However, Portola Pharmaceuticals could still get itself back on track.
In December, the FDA accepted betrixaban for review, suggesting that an approval could still come despite the mixed results. This week, Portola Pharmaceuticals told industry watchers it's targeting a resubmission of AndexXa to the FDA in the second quarter of this year.
Admittedly, there's no guarantee that the FDA approves these drugs. The FDA could vote against betrixaban, or require more data. Additionally, Portola Pharmaceuticals could fail to convince regulators to green-light AndexXa. Therefore, this company's stock remains risky, and is probably best left to the most risk-tolerant of investors.
10 stocks we like better than Portola Pharmaceuticals When investing geniuses David and Tom Gardner have a stock tip, it can pay to listen. After all, the newsletter they have run for over a decade, Motley Fool Stock Advisor, has tripled the market.*
David and Tom just revealed what they believe are the 10 best stocks for investors to buy right now... and Portola Pharmaceuticals wasn't one of them! That's right -- they think these 10 stocks are even better buys.
Click here to learn about these picks!
*Stock Advisor returns as of January 4, 2017
Todd Campbell owns shares of Portola Pharmaceuticals.Todd owns E.B. Capital Markets, LLC. E.B. Capital's clients may have positions in the companies mentioned.Like this article? Follow him onTwitter where he goes by the handle@ebcapitalto see more articles like this.
The Motley Fool has no position in any of the stocks mentioned. The Motley Fool has a disclosure policy.