Why Pier 1 Imports Inc. Stock Popped Today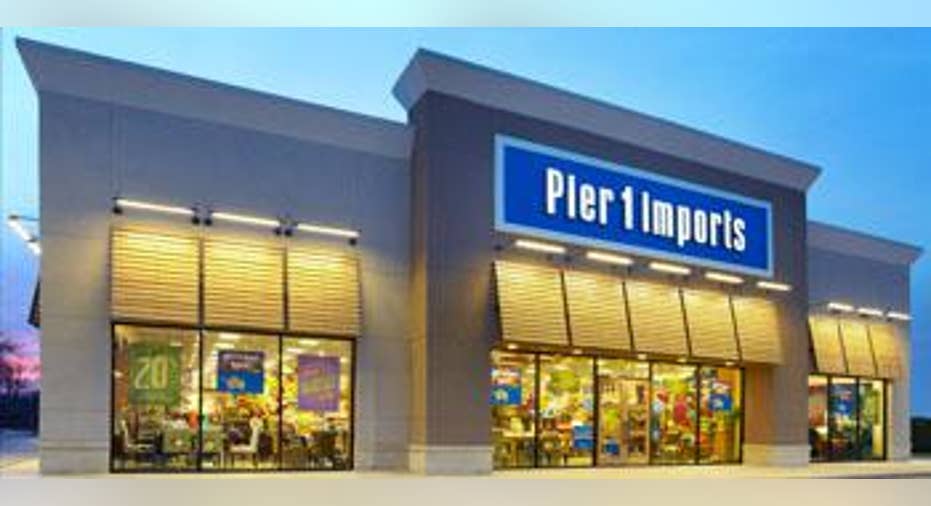 Image source: Pier 1 Imports
What:Shares of Pier 1 Imports were up 21.4% as of 11:30 a.m. EST Monday after the home furnishings retailer released better-than-expected preliminary fiscal fourth-quarter 2016 results.
So what:Quarterly revenue fell 1.3% year over year (down 0.4% at constant currency), including a 0.7% decline in company comparable sales (up 0.2% at constant currency) -- the latter of which is above guidance for comparable sales to fall 2% to 4% -- while earnings per share are expected to be in line with guidance at $0.18 to $0.22.
Analysts, on average, were expecting earnings of $0.20 per share on a 3.9% decline in revenue, to $522.1 million.
"Our preliminary top line results were slightly higher than our previous guidance," added Pier 1 CEO Alex Smith, "and reflect positive customer response to our holiday and seasonal assortments, as well as increased promotional and clearance activity during the period."
Now what:Smith also noted Pier 1 ended fiscal year 2016 with inventory levels down 15%, positioning it well for both merchandising and supply chain execution going forward. As it stands, Pier 1 will offer formal guidance for fiscal year 2017 with its official earnings report next month. But in the meantime given these solid results, it's hard to blame the market for bidding shares up on Monday.
The article Why Pier 1 Imports Inc. Stock Popped Today originally appeared on Fool.com.
Steve Symington has no position in any stocks mentioned. The Motley Fool has no position in any of the stocks mentioned. Try any of our Foolish newsletter services free for 30 days. We Fools may not all hold the same opinions, but we all believe that considering a diverse range of insights makes us better investors. The Motley Fool has a disclosure policy.
Copyright 1995 - 2016 The Motley Fool, LLC. All rights reserved. The Motley Fool has a disclosure policy.