Why Perrigo Company PLC Ordinary Shares Are Dropping Today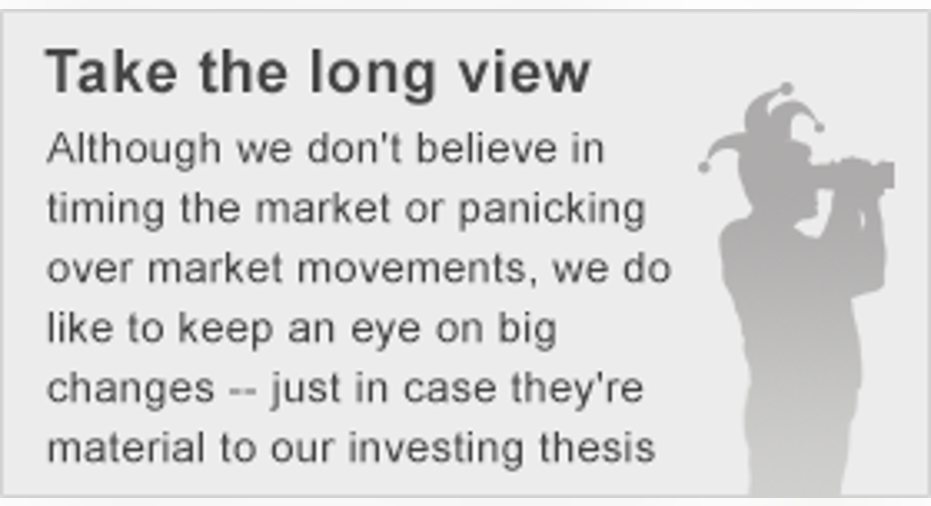 IMAGE SOURCE: PERRIGO.
What: Shares of Perrigo Company, a healthcare company primarily focused on selling branded and generic drugs, fell by more than 14% as of 11:30 a.m. ET after news broke that its longtime CEO was resigning to assume the top seat at Valeant Pharmaceuticals .
So what:The rumor mill was buzzing last week that Perrigo CEO Joseph Papa might be looking to jump ship, so much so that Perrigo felt compelled to put out a press release to say that it doesn't comment on markets rumors. Those rumblings, however, turned out to be true. News came out today that Papa had resigned his roles as chairman and CEO.
The board has decided to separate the roles of CEO and chairman of the board, and they have already named replacements. John Hendrickson, Perrigo's current president, is going to take on the role of CEO, and Laurie Brlas, a current director at Perrigo, has assumed the title of chairman. Both of these appointments seem sensible as Hendrickson has been with Perrigo for 27 years and he formerly led the U.S. consumer healthcare business segment there. Brlas has been active with the company for a long time too as she has held a board seat for nearly 13 years.
In the press release, Perrigo also announced its preliminary results for the first quarter. The company projected that its sales will land between $1.33 billion and$1.35 billion with earnings per share expected to come in between$1.71 and$1.77. Both of those ranges are quite a bit shy of the $1.4 billion in revenue and $1.89 in earnings that analysts were projecting.
The company also updated its guidance range for the full year, and it's now projecting earnings to land between $8.20 and $8.60. That is also well below the $9.52 that Wall Street had modeled for.
Now what: It's not yet known what kind of sweetheart deal Papa was offered to lure him away from Perrigo, but it must have been quite lucrative as he certainly has his work cut out for him. Shares of Valeant have been in free fall for months after an internal audit reveled some accounting irregularities at the company. That news has brought its business under Wall Street's microscope and further digging has unearthed a number of additional problems. Now its entire business model has come under federal scrutiny. There are serious questionsas well about its ability to service its $30 billion debt load.
As for Perrigo, its stock has not gotten any love from the markets recently, which makes sense given the amount of upheaval shareholders have had to endure. Shares have been plummeting ever since the company successfully fought off a takeover bid by Mylan N.V., and they are currently trading at a 52-week low.
While there hasn't been much reason to cheer, investors should remember that the company is a still a big player in both the over-the-counter and consumer healthcare markets and analysts are currently projecting double-digit profit growth over the next five years. If that growth forecast proves to be accurate, then today's value price could represent a great buying opportunity.
The article Why Perrigo Company PLC Ordinary Shares Are Dropping Today originally appeared on Fool.com.
Brian Feroldi has no position in any stocks mentioned. The Motley Fool owns shares of and recommends Valeant Pharmaceuticals. The Motley Fool recommends Mylan. Try any of our Foolish newsletter services free for 30 days. We Fools may not all hold the same opinions, but we all believe that considering a diverse range of insights makes us better investors. The Motley Fool has a disclosure policy.
Copyright 1995 - 2016 The Motley Fool, LLC. All rights reserved. The Motley Fool has a disclosure policy.