Why Pandora Media Inc Fell 12.4% in March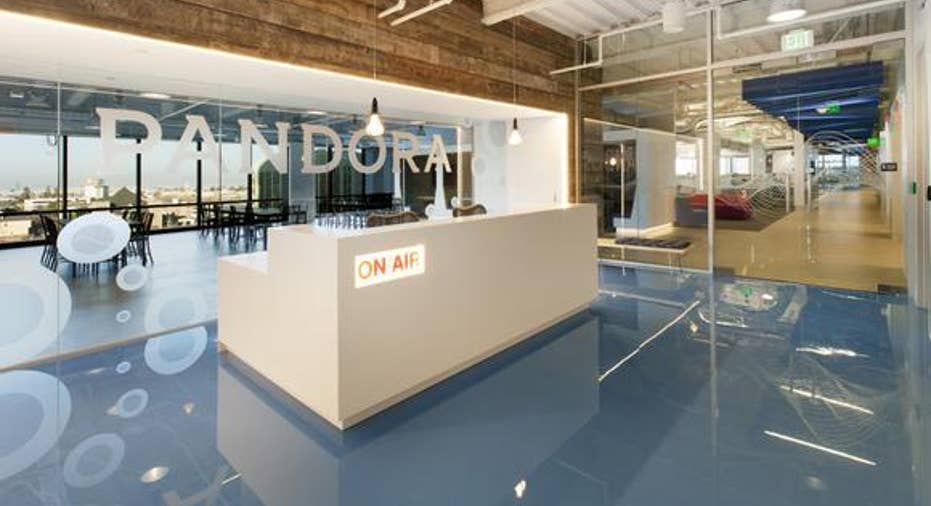 Image source: Pandora.
What: Shares of Pandora Media fell 12.4% in March 2016, according to data from S&P Global Market Intelligence. It was a roller-coaster month, marked both by thrilling highs and awful lows.
So what: By March 4, Pandora seemed on track for a fantastic month. The stock had already gained 9%, supported by bubbling takeover chatter and a glowing analyst review on Leap Day. But then the air started leaking out of the takeover rumors as Pandora brought back company founder Tim Westergren to the CEO chair and doubled down on its existing business plans.
Many Pandora investors seem more interested in a quick and profitable exit than in building an independent business for the long term. That's why the stock ended more than 12% lower in March.
Now what: I've got a little confession to make. The market reaction to Pandora's news in March was so fundamentally backward that I couldn't help but start a position in the stock for the first time.
Pandora's path to consistent profits and a global footprint may be a bit more murky than Netflix's, but the music service has a solid five-year operating plan and is back to running under Westergren's original vision. These are two very Foolish attributes, and Pandora now trades at a 62% discount from 52-week highs.
The market-building opportunity in front of Pandora reminds me of Netflix , which is not only my largest investment holding but also the best performer in my retirement portfolio. Both companies are building digital media empires of their very own design, toppling long-held industry standards and expectations along the way.
I'll need to keep a close eye on this volatile stock, but the risks currently weigh much lighter than the potential long-term rewards. That's why I'm putting real money where my mouth is, taking advantage of a great buy-in opportunity for Pandora shares.
The article Why Pandora Media Inc Fell 12.4% in March originally appeared on Fool.com.
Anders Bylund owns shares of NFLX and P. The Motley Fool owns shares of and recommends NFLX and P. Try any of our Foolish newsletter services free for 30 days. We Fools may not all hold the same opinions, but we all believe that considering a diverse range of insights makes us better investors. The Motley Fool has a disclosure policy.
Copyright 1995 - 2016 The Motley Fool, LLC. All rights reserved. The Motley Fool has a disclosure policy.